About BPC Green Builders
"BPC is all about building and renovating extraordinary homes for people living in Connecticut and New York…
…Our clients don't have to choose between having either the beautiful dream home they want or owning a home that delivers the many benefits only a high performance green home can offer."
Michael Trolle, President, BPC Green Builders, Inc.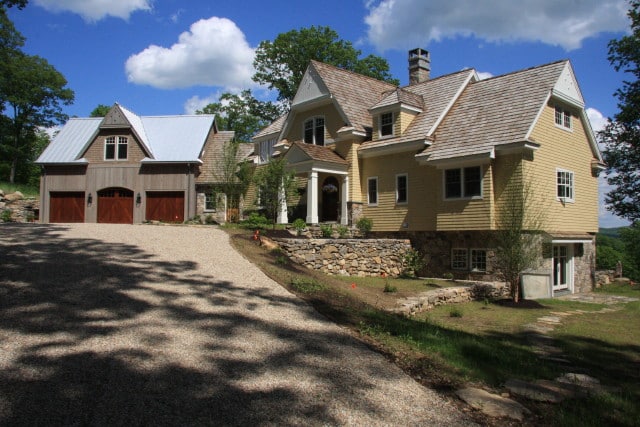 BPC Green Builders, Inc. was established in 1998 by brothers Michael and Chris Trolle. Initially called Building Performance Construction Services, the company name was later changed to BPC Green Builders as it is known today.
Mike and Chris created BPC Green Builders with three main goals in mind:
1) To build custom homes and renovate existing homes into the kind of beautiful homes that people in our area love to live in and own.
2) To build and renovate these homes so they would provide their owners the many additional benefits that only green building, healthy home and building science approaches offer.
3) To help homeowners responsibly build or renovate their homes, in an affordable and economically sensible manner that is also environmentally friendly.
BPC Green Builders Built Its Reputation by Building Better Custom Homes
While BPC is best known as one of the leading custom green home builders and green home renovation contractors in Connecticut, and while we build a good portion of the high performance green homes in the area, we also know that the homes we create can't just be superior "green homes" they must be superior homes "in all ways." And our clients have to be able to benefit from their investment every bit as much as with a conventional home, if not more.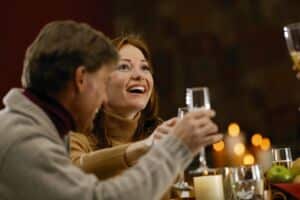 If you haven't heard of BPC it's likely because we're not as large and so not as well known as larger custom builders. Builders who use conventional building approaches and knock out lower performance, less environmentally responsible, less comfortable homes. In some cases by the hundreds. Among people who have looked into green builders in the area, BPC's name and reputation are better known.
Using our special technical, engineering and building expertise, we build homes that beat out conventional homes in terms of being healthier and more comfortable. Homes that have lower maintenance and lifetime ownership costs. Our homes are designed by some of the area's best residential architects to be as beautiful and aesthetically pleasing as any conventional home. And of course our homes also deliver all the benefits of being green high performance homes.
One of the First Green Custom Home Builders in Connecticut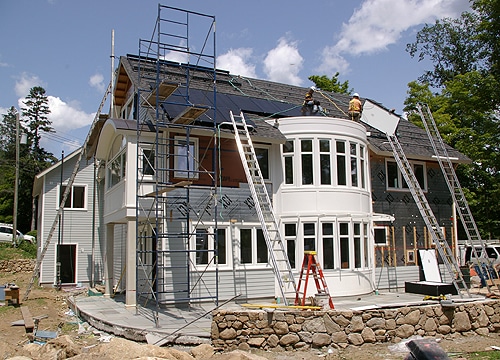 BPC Green Builders was one of the very first builders in Connecticut to build high performance green homes. Today we are one of the leading green custom home builders in the area and we build some of the highest performance homes in the region as well as the United States.
Being a green builder when BPC was created in 1998 was not easy. It was hard to get most people interested in or even to consider green and sustainable building. Fewer homeowners then were as aware of the need or value to build responsibly as today. And because of the cost and technology of green building in 1998, the economic benefits to the homeowners in 1998 were less dramatic and took longer to achieve than they do now.
But things have really changed. Today, with the effects of climate change becoming more visible and with volatile and generally increasing energy costs, the need to build homes using more energy efficient and environmentally responsible approaches is clear to anyone paying attention. What has also dramatically changed is that the many financial as well as other benefits of building and owning a green home are much greater and accrue faster.
So Mike, Chris and BPC were on the right track in 1998, it just took some time for more and more homeowners to realize the need for, value of and benefits of building and owning a green home.
BPC has built an impressive track record of building award-winning green custom homes and home renovations. Achievements few other home builders in our region can come close to.

For example:
BPC built the first and only American Lung Association Health House in the state of Connecticut.

BPC consistently builds custom homes and home renovations that meet but more often exceed building standards for high performance, green and sustainable homes.

We have managed the construction of many dozens of new and completely reconstructed existing homes, all of which exceed ENERGY STAR® criteria.

We now build all our homes beyond the EPA Energy Star standards, instead using as our standard the much more energy efficient DOE Zero Energy Ready Home.

Our homes have won numerous awards and received other prominent certifications including LEED, Net Zero and Passive House.

BPC homes have exceptional HERS scores. In fact three homes have achieved negative HERS scores up to -17 which is almost unheard of.

Net Zero custom homes we have built achieve energy efficiency levels that are among the very best in the nation. These homes often generate more energy than they use and it can be sold to the power companies.
The Press and Building Industry View BPC as an Authority on High Performance Homes, Residential Building Science and Green Building
Articles about our work have appeared in the New York Times and Connecticut Magazine, as well as in numerous area newspapers. BPC was featured on a CPTV series entitled "Connecticut's Energy Future."
We have spoken about residential building science and green building to a wide variety of groups, including:
The Connecticut chapter of the American Association of Architects
The Connecticut Department of Environmental Protection
Yale New Haven Hospital – Occupational and Environmental Medicine Center staff
The Connecticut chapter of the American Society of Home Inspectors
The Fairfield County chapter of the Sierra Club
The Stamford-based environmental group Soundwaters
The Mid-Fairfield County Association of Realtors
The Greater Danbury chapter of the Women's Council of Realtors
And others
Licensed, Trained, Certified and Insured
In Connecticut: BPC Green Builders operates as BPC Green Builders, Inc. and we are licensed as follows, New Home Contractor (#0014220), Home Improvement Contractor (#0643859), and Professional Engineer CT(#19135).
In New York: BPC Green Builders operates as BPC Green Builders of New York, Inc. and we are licensed if and as required by the areas we work in.
We are insured in Connecticut and New York as required by law.
Our staff holds degrees, certifications and/or have been extensively trained in:
Green Building
EPA Energy Star Construction
DOE Zero Energy Ready Homes
LEED for Homes
Passive House (Passivhaus)
Passive House PHIUS Standards
Sustainability
Building Science
Energy Efficient Construction
Engineering
Real Estate Development
Performance Rating
Healthy Home Construction

Indoor Air Quality (IAQ) Assessment
and more…