Darien's Expert Custom Home Builder for Beautiful, Energy Efficient, High Performance, Green Custom Homes is BPC Green Builders
Since 1998, Darien, Connecticut homeowners have relied on BPC Green Builders to renovate and construct award-winning beautiful homes that people love. Homes that are also high performance, comfortable, healthy and energy efficient green custom homes.
BPC Custom Homes and Home Renovations Give You More
Compared to conventionally built homes, BPC homes are simply better homes.  BPC homes deliver many more benefits that only green homes can offer. In fact, BPC homes deliver more benefits than even most green homes. For example, BPC homes are more comfortable and healthier than conventional homes and many green homes.  BPC guarantees not only the construction but performance of the homes we build or renovate. BPC homes have a lower cost of ownership than conventionally built homes due to the enormous energy savings you will realize. BPC homes also have lower maintenance and system replacement costs.
Choice of Design Approach
BPC Green Builders offers our clients a choice of working with architects our clients select or a design build approach in which BPC provides the architectural services. As you can see in our photo gallery, green homes can be designed to almost any architectural style.
Select the Green Benefits Important To You
There are also many ways a home can be green. We offer you a choice of what ways you would like your home to be green.  Some ways provide substantial energy and maintenance savings. Some help protect the environment for you and your children. Many do both.  We can help guide you to the right ways your home can be green to fit your priorities. Having earned world-class green building certifications for the custom homes we build and renovate, BPC is among Connecticut's leading custom home builders and leading authorities on green, sustainable, and high performance homes. BPC was also one of the first green builders in the area.
BPC Makes It Easy and Cost Effective To Be Green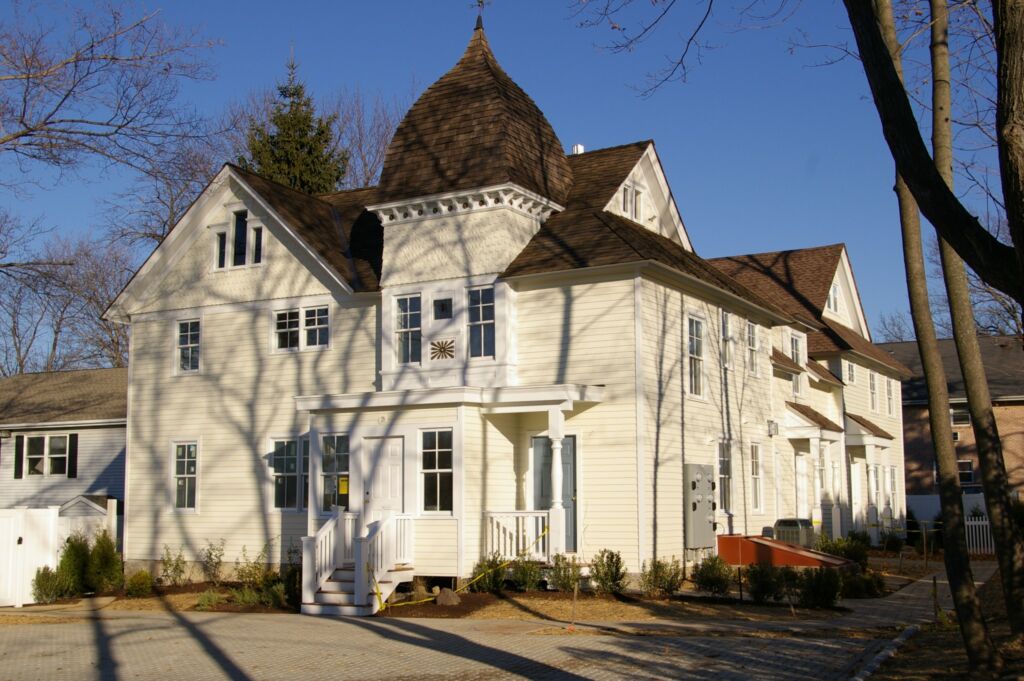 The only hard thing about building a green home that delivers all possible benefits is picking the right builder who can help you. BPC is that builder. All our homes meet or exceed certification standards set for EPA's ENERGY STAR homes. New homes we are building all meet or exceed higher certification standards set more recently by DOE called Zero Energy Ready Homes. These are homes that if you add solar electric panels can be net zero energy homes.
We build Passive House homes meeting the strict PHIUS standards. These homes use only 10% of the energy of a normal home and can be made to be net zero homes.  These homes also have systems that assure the air inside is fresh and filters out virtually all allergens.
We build homes that meet the American Lung Association Health House standard. We built the first ALA Certified Health House in Connecticut.
We also have built and build many homes that earn LEED for Homes certifications up to and including the top LEED Platinum Certification. LEED for Homes is one of the most comprehensive and prestigious green building awards to earn.
View more Green Custom Homes and Home Renovations completed by BPC Green Builders.
BPC is one of the Darien area's few LEED for Homes Platinum Certified builders.
Our clients and peers say the nicest things:
"From an energy efficiency perspective, we are very pleased. From a health perspective, our home has played an important role. No longer do we spend time cleaning mold from the bathroom tiles and the window frames. The house smells clean and fresh. In addition to these engineering features, our new home is beautiful!"
Christine and Monte
Read More Testimonials
For Green Home Renovations or Green Custom Homes, BPC is Darien's Full Service Green Home Builder
Because of BPC Green Builders' experience, we take the guesswork out of helping Darien homeowners enjoy the ongoing rewards of a green home renovation or building a new green custom home. We know how to combine sustainable building techniques with an architect-led or design/build approach to achieve high performance in a home style that's just right for your Darien home.
Third-Party Certified to Meet or Exceed Industry Standards and Guaranteed Performance
As knowledgeable and experienced green building science experts, BPC owners Mike and Chris Trolle have earned top green building third party verified certifications that enable them to build homes to meet any and all of the green building industry standards including the most stringent.  For homes they renovate they also conduct special Home Energy Assessments proven to help homeowners align BPC-provided energy retrofits and performance renovations to the climate, zoning and building challenges of their Darien homes.
BPC Green Builders offers Darien homeowners a Two-Year Custom Home and Home Renovation Limited Warranty AND a Performance Guarantee that covers comfort, energy efficiency and four other measures of sustainable building, performance and customer satisfaction.
Why Not Consider Building or Renovating Your Home with BPC?