Award-Winning, Custom New Certified Green Homes
Better Built Green Homes by BPC Green Builders
BPC builds new custom green homes in parts Fairfield, Litchfield, and New Haven Counties, Connecticut and Westchester, Putnam, and Dutchess Counties, New York

Custom New Green Homes Built by BPC Offer:
Quality Craftsmanship, Advanced Residential Building Science, and Leading-Edge Green Building Best Practices
BPC Green Builders builds new green homes that are genuinely green, healthy, energy-efficient, and sustainable. Starting in 1998, BPC Green Builders pioneered green home building in western Connecticut and the adjacent counties in New York.
Today, BPC Green Builders continues bringing the most current building science-based best practices, strategies, materials, and technologies to the new homes we build. We also pride ourselves on the skilled craftsmanship and attention to detail we use when building our homes. All new BPC homes provide high-performance characteristics, unmatched by conventionally built new homes.
Working with some of the area's top residential architects, BPC designs, engineers, and builds homes from the ground up to be beautiful custom new homes. Homes that provide their owners the many benefits only well-built green homes offer.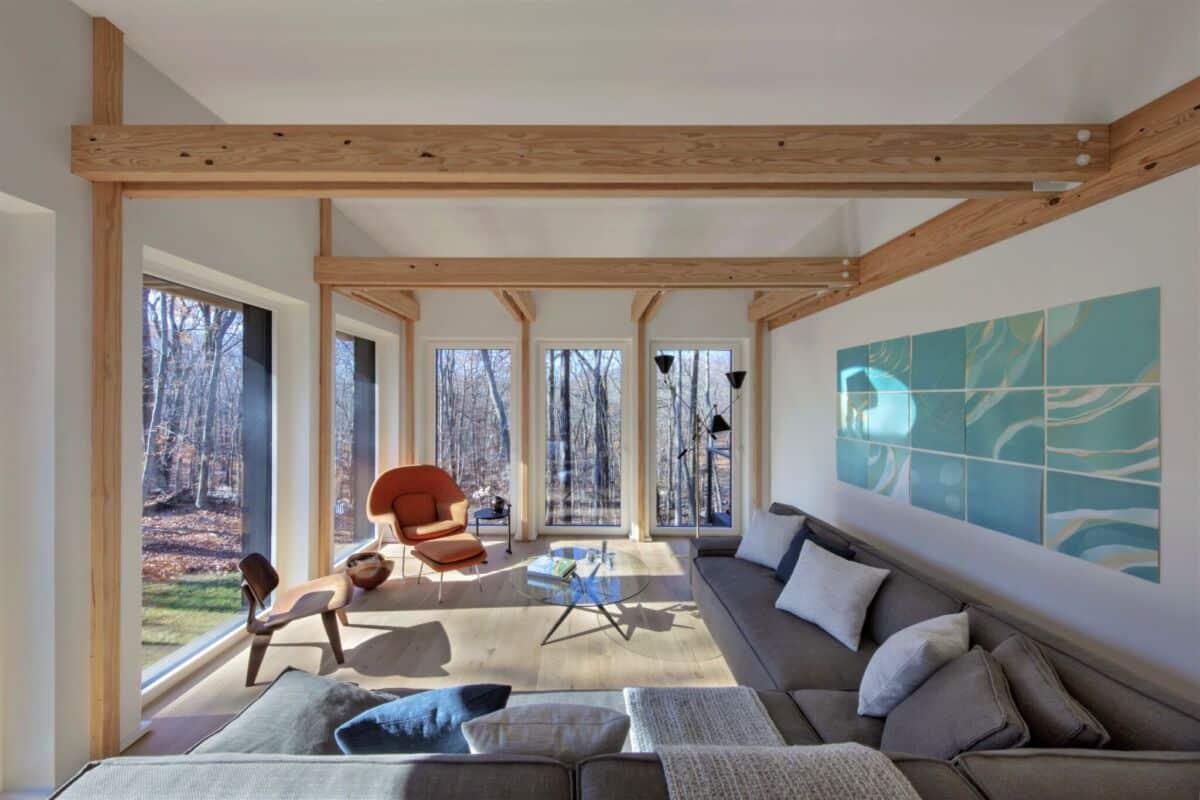 Homes That Achieve the Industry's Highest Green Building Certification Standards
Homes built by BPC have been certified to the green building industry's highest and most rigorous certification standards, such as PHIUS Passive House, USGBC's LEED for Homes Platinum, and the National Green Building Standard's Emerald tier. Today, every new custom home BPC builds meets or exceeds the certification criteria for at least two green building standards: ENERGY STAR® and the US Department of Energy's Zero Energy Ready Home program.
Since 2009, many BPC custom new homes have achieved near net zero, net-zero energy, and/or positive energy home status.
BPC's Sustainable, High-Performance, Custom Homes Lower the Cost of Ownership
By achieving rigorous green building standards, BPC's homes are sustainably built, energy-efficient, healthy, and exceptionally comfortable living environments. BPC homes are designed for living well and engineered and built to reduce the cost of owning your home.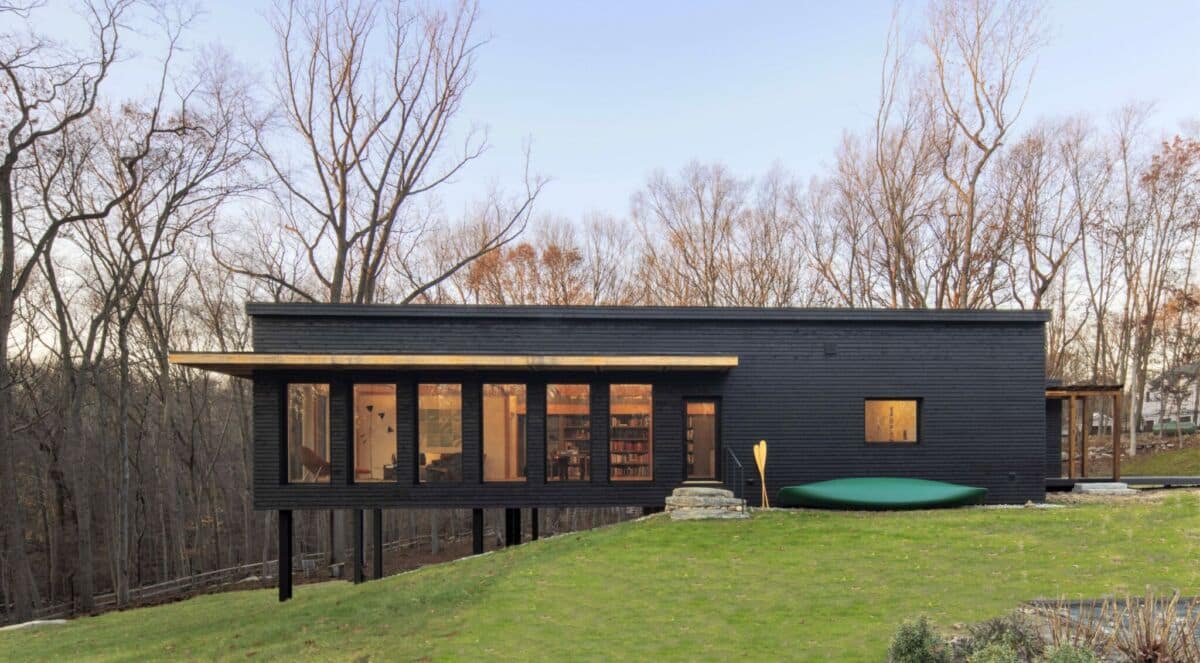 Certified and Award-Winning New Green Homes
In addition to BPC's homes meeting and exceeding rigorous green building certification standards, BPC homes have been recognized by the industry with local, regional, and national green building industry awards, including some of the most prestigious in the industry.
Working with Our Clients and Their Architects
BPC works with our clients and their architects as a team from the start of every project. BPC provides the guidance needed to help determine the optimum green building standards and certifications that are in line with our clients' priorities and budgets.
If your architect is not trained or experienced in designing green homes, BPC will provide the information and guidance they will need. In all cases, the entire team must work together from the start. If you don't have an architect, BPC can refer one or more architects we believe will be a good fit for your project.
Working with Architects and Their Clients
BPC works with architects' clients as well. We work with architects trained in designing green homes and those that don't. For those that don't BPC provides them with the information and guidance they need to offer their clients sustainable, energy-efficient, green homes.
BPC Green Builders Makes it Easy to be Green
We help our clients and their architects in these and other ways:
Pre-Design Phase
Understanding and selecting the right green approach for your project – BPC helps educate our clients so they understand the "many shades of green building," the different green building approaches and standards so they can make better, more informed decisions.

Site selection and assessment – BPC can visit potential building sites to help assess how well each property will help our clients meet their goals. We provide guidance regarding site work considerations.

Pre-design information and guidance – Prior to design starting on the home, we meet with our clients and the project architect to review the program elements, requirements, and performance goals for the home. We provide detailed recommendations for the home's thermal envelope, mechanical systems, materials and so on. This is an essential step in the planning and design process for a high-performance home.
Design Phase
Home architectural design or design support – Throughout the design process, we work with each project's architects, providing the green building and building science expertise required to achieve the desired performance and certification standards.

Material, systems, and product selections – Prior to design, as well as during and after the home's general design has been created, BPC helps our clients and their architects select the most appropriate options for building materials, products and home systems that meet their goals for efficiency, sustainability, air quality, durability, cost and so on. Contrary to popular belief, there are many materials and options for green homes that cost the same as conventional homes. Some cost less, and some cost more upfront but deliver sizable savings that, over time (and sometimes quickly), offset the initial investment many fold. The net result is always a lower cost of home ownership.

Preliminary budget guidance and final budgeting – As the new home's plans start taking shape – and especially as material, systems and product selections are made – we provide increasingly detailed construction budgets. Final detailed cost estimates are provided when final project plans and selections are made.

Computer modeling plans for performance – This step is unique to green homes designed to meet green building certifications. BPC creates computer models of the home's expected performance before construction starts. This helps assure that when the new home is built it achieves the selected performance levels required for certifications.
Construction Phase
Project and construction planning – For custom new home building projects to run smoothly, stay on budget, and be completed on time, a project's construction must be carefully planned and coordinated. BPC provides this planning and coordination.

Subcontractor selection and/or recommendations – All new home construction projects, green or not, involve many trades. However, green homes require additional expertise. BPC's years of training and experience allow us to select or recommend qualified subcontractors to be part of the project's team. We work with a small group of highly qualified subcontractors who have extensive experience working with BPC's green strategies and guidelines. The long-term relationships we have built with these contractors ensure high-quality work, fair pricing, and favorable scheduling.

Municipal permits and approvals – We secure building and health permits, as required.

Construction and construction management – We schedule, coordinate, supervise and provide quality control of all aspects of your new home's construction. This includes communicating with subcontractors, ordering materials, scheduling deliveries, and performing project accounting.
Inspections and Certifications
BPC quality control inspections – Throughout the new home building process, BPC inspects each stage of construction. This helps assure quality and compliance with both building code and green standard certification requirements. We inspect the completed home to ensure everything, even those items not mandated by code or certification, meets BPC's high standards.

Building inspections management – We schedule and manage all municipal inspections and ensure compliance, leading to a final certificate of occupancy.

Green-related inspections, testing, verifications, and certifications – Green building standards exceed those of regular building inspections. To assure green standards have been met, third-party verification is required for certification. We arrange for, supervise, and ensure your home passes the inspection and meets the certification standards for which the new home's contract calls.
Post Completion
Warranty work and performance compliance

– Once you have moved into your home, BPC stands behind our work. If there is a problem covered by

BPC's standard warranty or unique BPC performance warranty

, we will fix it. BPC's warranties assure the home performs as promised under the terms of our unique extended warranty.
The Bottom Line is Green
By selecting BPC Green Builders as part of your home's project team, you assure that your home will be built better, it will be certified to an established green building standard, and it will achieve cutting-edge performance levels. In addition, with BPC's unique performance warranty, we guarantee your new green home will meet the home's planned performance goals.
Some of Our New Green Home Projects