Compare the Extra Benefits of:
BPC Built Green Homes vs. Traditionally Built Homes
The Facts are Clear.

The Choice is Yours!
The Benefits of
BPC Green Custom Homes and Renovations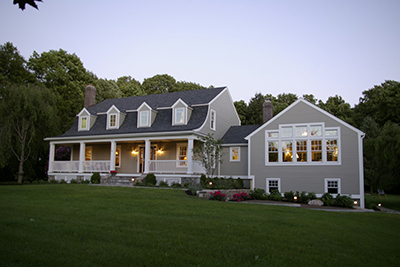 Lower cost of home ownership

Lower maintenance requirements and costs*

Extraordinarily energy efficient

Little to no net heating and cooling costs

Temperature consistent, within 3 degrees room to room*

Humidity consistent throughout the house*

Built to be draft free*

Exceptionally high indoor air quality. Fresh air with pollen, allergens, chemical smells, filtered out*

Heating and cooling system engineered for longer life*

Harmful & toxic building materials avoided*

Cost competitive to build. Always lower to own.

Reduced wastes going to landfill

Economic benefits will increase over time

When sold will have features more in demand

Is environmentally friendly

Sets a good example for others

Helps increase demand for and lower the cost of green technology

Demonstrates you care about the planet your children and their children will inherit
* These are benefits specific to BPC Green Builders' custom homes and home renovations. Not all green builders build to achieve these benefits.
The Benefits of
Homes Built Using Conventional Approaches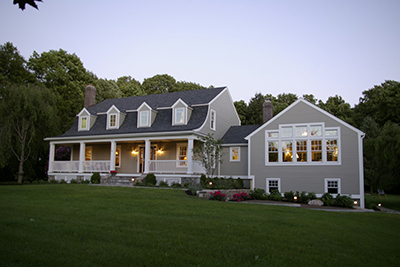 Ordinary, non-green home builders are easier to find

The following two myths are WRONG!


Conventional homes are always less expensive to design and build*

Conventional building methods are safer because they are "tried and true"

**
*This myth is NOT true. A green home can cost the same, cost more or even cost less to design and construct than a conventionally built home. If you factor the costs of home ownership such as maintenance and energy costs, conventional homes are more expensive. And we can prove it.

**This myth is NOT true either. BPC Green Builders' approaches and methods of home construction are better, stronger, more durable, and less toxic than conventional methods. BPC homes are virtually always better engineered for performance than conventional homes. Traditional home building methods are widely used but older and for the most part out-of-date. The result is that BPC Green homes more comfortable, safer and healthier than "normal" homes. We can prove this too.