Custom Green Home Building Consultation Services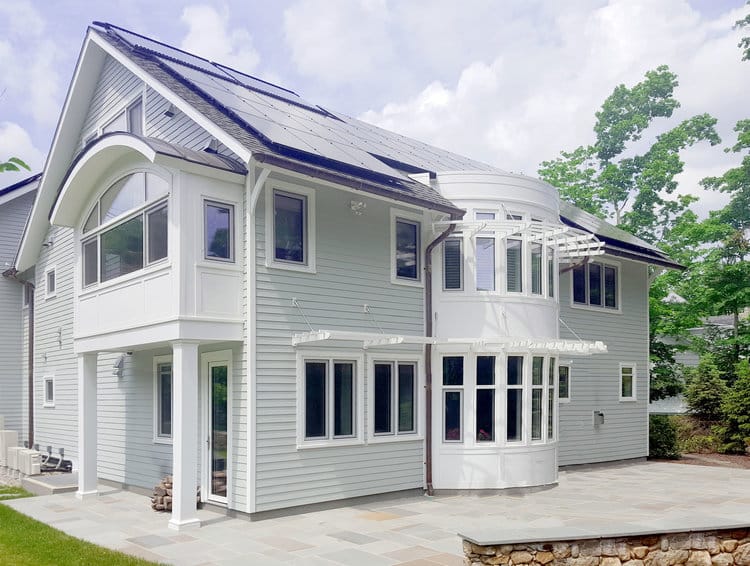 Helping Homeowners and Architects Build Better Green Homes
BPC normally provides consultation services only on projects where BPC will be handling the building or both the design and building phases of the home. However, in certain circumstances, we are available to consult on projects in which we are not doing anything beyond the consultation.
We consult with homeowners and their architects. We also consult with homeowners and architects individually.
When BPC Green Builders provides green home design, construction and deep energy retrofit consultation services it is related to green home design, green home engineering, green home specifications for new construction and for deep energy retrofits of existing homes. For projects where we are doing the construction and for homes where we are only consulting, we do so for homes mostly in the western half of Connecticut and in Westchester, Putnam, and Dutchess Counties in New York.
Many homeowners think when building a custom home it is is "all or nothing" when it comes to green. It's either green or not green. The fact is that you can build a green custom home or renovate an existing home to various Green Building standards. Going all the way green is sometimes called going "Deep Green." But you don't have to go to the deepest shade of Green Building approaches to reap the benefits.
BPC Makes It Easy to Decide How Much Green is Best for You
You're not on your own figuring out how much green is best for you. Our team of green professionals will help you understand and determine what level of green is the best fit for you. We will then design, engineer and build or renovate your home to achieve the green benefits you want.
We Start with Your Priorities, Needs and Preferences
When building any custom home or major home renovation, green or not, the best place to start planning is by determining what you need and want from your home, determine your priorities, and list your preferences.
With Green Building it is the same. However, when building a green home you have some additional options and opportunities.
People build green for many reasons. Some are focused on current and future energy savings or lowering the cost of homeownership. Some have strong desires to be part of the solution instead of the problem with regards to protecting our environment.
Meeting and Exceeding Green Building Standards
Despite what some traditional builders may say, simply using an energy efficient heat pump and energy efficient windows does not make a home green. To get the benefits of a green home your home has to be designed, engineered and built to meet or exceed green standards established by credible and authoritative organizations. Some standards are used as guides for the design, engineering, and building. Some standards require special inspection, review or testing after construction in order to be certified. You can learn more about the specific green building organizations and standards here.
Some of the ways we help:

Assisting homeowners and architects incorporate building science principles and green building strategies into their plans.

Defining critical building envelope details to control air, heat and moisture movement to ensure that the home meets strict criteria for energy performance, as well as comfort, indoor air quality, safety, and durability.

Determining accurate heating, cooling, and domestic hot water loads (based on our own testing experience, proven engineering methods, and realistic insulation/air sealing values) to provide superior comfort and energy efficiency throughout the year.

Recommending and specifying mechanical systems to provide efficient space heating, cooling, air filtration, ventilation, humidification, and dehumidification.

Estimating construction costs for green homes based upon our extensive experience in the field. In summary, the use of building science and green building strategies often results in only a negligible increase to construction costs when compared to the cost of a well-built home that uses more conventional construction strategies.

(Note: The areas of the home where cost might be added, such as insulation, are typically offset by other areas where costs are reduced, such as framing and mechanical systems. Of course, it is possible to build expensive green homes, but there is a bright future for affordable green homes.)
Thinking about building a green home?