Award-Winning Custom Green Home Builder and
Deep Green Retrofit Home Renovation Contractor
Serving Western Connecticut and Westchester, Putnam, and Dutchess Counties, New York
BPC Green Home Builders creates beautiful new and renovated green homes that provide our clients with energy efficient, healthy, and comfortable living environments.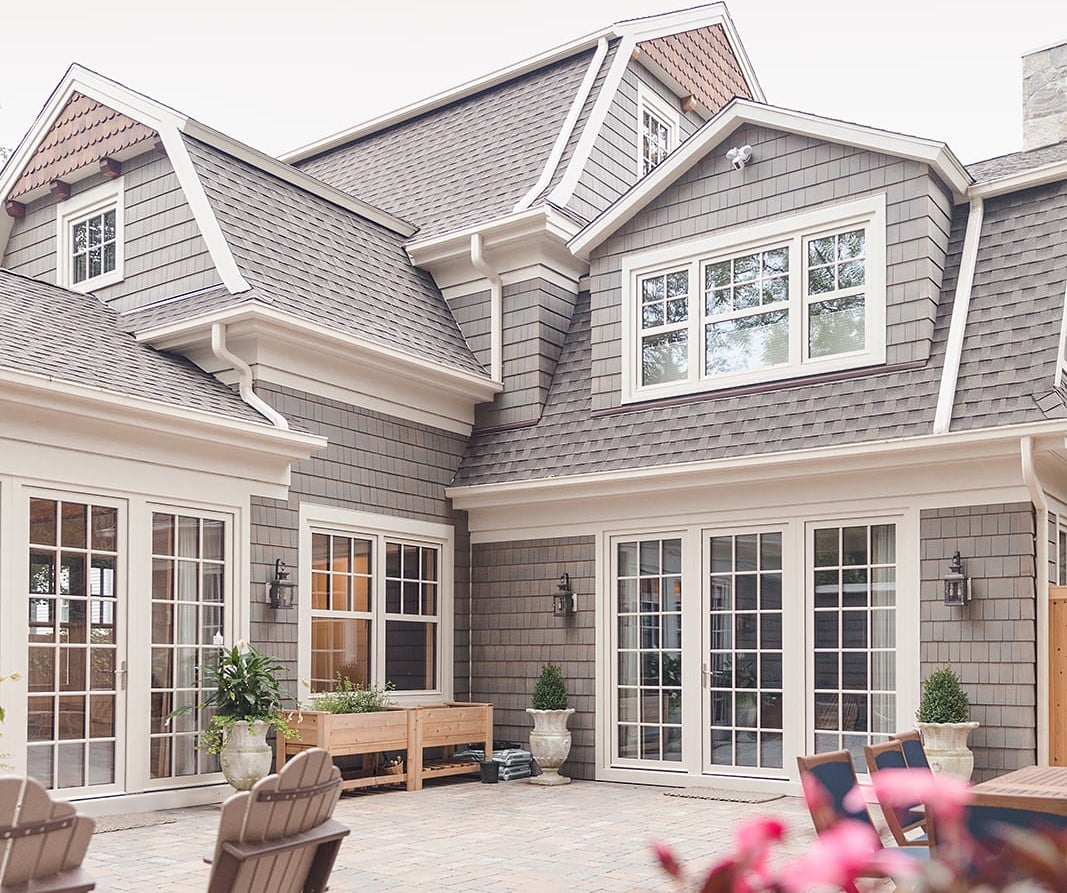 We are solely focused on building green custom homes and providing green home renovations. We build beautiful homes with high-performance qualities unmatched by conventionally built homes.
Traditional Craftsmanship Plus Advanced Residential Building Science and Green Engineering
BPC's homes are energy efficient, environmentally responsible, healthy, comfortable, air-tight and sustainable.
What's more, we can work with any homeowner's set of priorities to build or renovate in a variety of green methods and price ranges that meet their budget. Green building costs can be as expensive or as low-cost, as any other type of home. With BPC it's easy to be green.
We Can Help You With:
Understanding and selecting the right green approach for you – Helping our clients learn and understand the "many shades of green build" approaches and standards is part of what we do. We also help our clients choose what they want to achieve by building green and the best approaches.

Home evaluations for existing homes – We will come to your home and work closely with you in discussing and planning the type of renovations that meet your goals for efficiency, sustainability, air quality, durability, and cost. This is a complimentary service offered by BPC.

Site selection and assessment for a new home – We will visit potential building sites to help assess how well each matches your goals and will provide guidance regarding site work considerations.

Pre-Design – We meet with the client and architect to determine the basic program elements and performance goals for the home. We then provide detailed recommendations for the thermal envelope and mechanical systems. This is an essential step in the planning process for a high performance home.

Home Architectural design or design support – Whether BPC is providing architectural design services or working with an architect hired separately by our client, we work with both throughout the design process providing the green building and building science expertise needed.

Material, systems and product selections – Prior to design, during and after the home's general design has been created, we help our clients select from among the many options for building materials, products and home systems that meet their goals for efficiency, sustainability, air quality, durability, and cost. Contrary to the general perception, there are many options that cost the same as conventional ones and there are also many that may cost more upfront, but that deliver notable savings over time that offset the initial investment.

Preliminary budget guidance and final budgeting – As project plans start taking shape and materials, systems and product selections are completed, we provide initial budgets. Detailed cost estimates are outlined when final project plans and selections are made.

Project and construction planning – For a project to run smoothly, stay on budget and be ready on time, a project's construction must be carefully planned and team members properly selected and guided.

Subcontractor selection and/or recommendations –It takes a team to build green. As part of the construction planning process, we select or recommend the most qualified subcontractors to be part of the project team. We work with a small group of highly qualified subcontractors who have extensive experience working within our construction strategies and guidelines. The long-term relationships we have built with these contractors ensure high-quality work, fair pricing, and favorable scheduling.

Municipal permits and approvals – We secure building and health permits, as required.

Construction and construction management – We manage, schedule, and supervise all aspects of your home's construction or renovation including subcontractor labor, order all materials, schedule all deliveries, and perform all project accounting.

Building inspections – We schedule all inspections and ensure compliance, leading to a final certificate of occupancy.

Warranty repairs – We inspect each home to ensure satisfaction and to perform standard warranty repairs. We also cover performance-related repairs under the terms of our unique extended warranty.
Thinking about building a green home?