BPC's Special Home Energy Audit Services
In Western Connecticut and Northern Westchester County New York
Home Energy Audit Services Exclusively for BPC's Custom Home & Renovation Clients
Pre- and Post-Renovation Home Energy Audits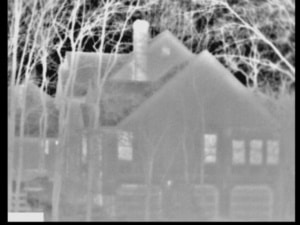 BPC Green Builders starts all its home renovation projects by performing a pre-renovation home energy audit. We do this so that we have a baseline of the home's performance and to determine the areas where the home needs to be improved relative to energy performance and efficiency.
Upon completion of a home renovation, BPC conducts a post-renovation home energy audit. This is to check to make sure that all the problem areas have been taken care of and to assess the improvement achieved.  By testing before and after, BPC assures the clients whose homes we renovate that we have achieved the benchmarks we set out to accomplish.
Post-Construction New Green Custom Home Energy Audits
When BPC builds a new green custom home, it is designed, engineered and built to achieve certain energy performance standards.  By conducting a post-construction home energy audit, BPC assures our clients we have met the benchmarks and certification requirements we set out to achieve. Sometimes for formal certification of some green standards, a third party Home Energy Audit is also required.
Home Energy Audit Services for Other Homeowners
While BPC limits our home energy audit practice to homes BPC is renovating or building, we encourage homeowners to have their home audited.
There are a number of home energy audit professionals, services and programs in the area. Some are run by utilities and other organizations. Some are private businesses. BPC cannot recommend you use a specific home energy audit professional, company or service. Nor do we vet them except for ones we recommend to our clients. However, to help you, here are some links you may wish to use to help you find a home energy auditor in our area. You should always vet and check references for any auditor or other home contractor you hire.
BPC makes no representations or recommendations regarding the services you will find using these links. The descriptions below are based on information we understood to be the accurate when the links were added.

Energize Connecticut is a subsidized program from the utility company for basic home energy audits.
Home Energy Technologies is a private company that can provide home energy audits that are can be more in depth and comprehensive than typically provided by Energize Connecticut.