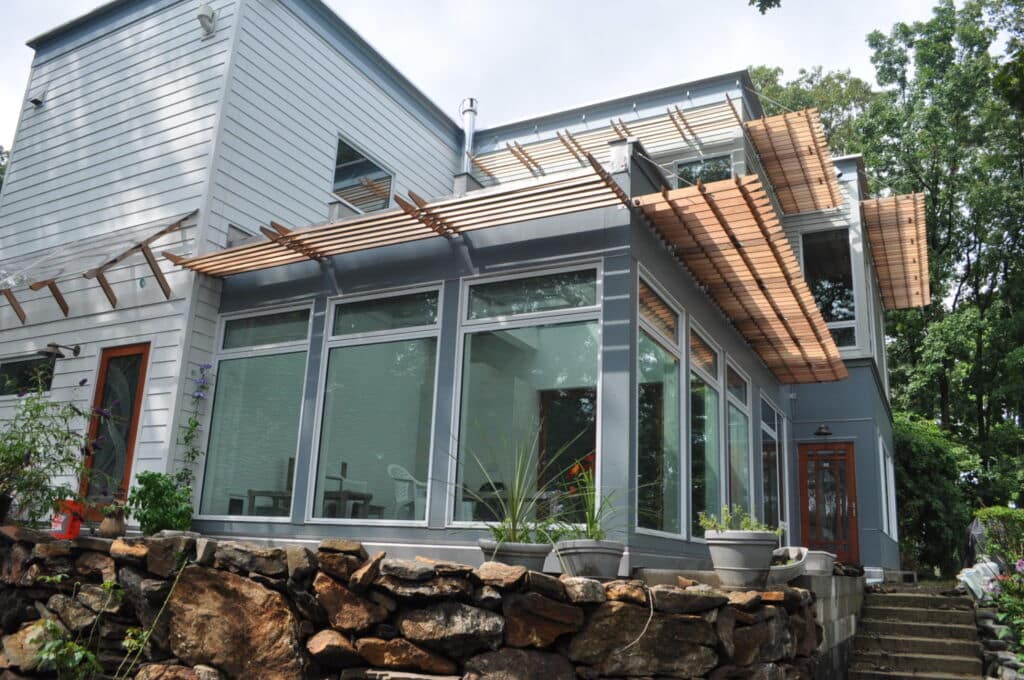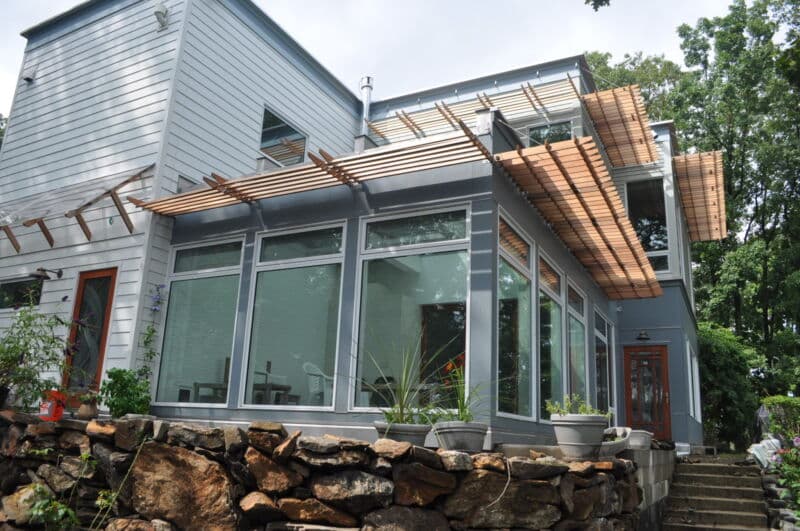 2013 Housing Innovation Award Winner: BPC Green Builders
U.S. Department of Energy Challenge Home Case Study
As this case study says:
"A difficult decision to tear down a 60-year old lakeside bungalow led to the construction of a Challenge Home-certified, LEED platinum home that takes energy efficiency to new heights in New Fairfield, Connecticut. Owners James Gainfort and Hayden McKay learned the old home's concrete block walls would not support the second-story addition, they hoped to add to take advantage of views of Candlewood Lake and to increase storage space in this escape-from-New York weekend retreat that will one day be their year-round retirement home. So the husband and wife architects decided to make the most of the situation, tearing down the old, asbestos-tiled building to the foundation slab, salvaging everything possible, and designing a new, modern two-story home that captures commanding views, lots of daylight, and significant energy savings.
The couple hired local builder BPC Green Builders to construct the home, which was completed in December 2012. When they moved in, they immediately noticed how comfortable and quiet the home is. "We can turn the heat down to 55°F while we are gone during the week and it takes five days to drop from 70 to 62°F," said McKay. The home's double-wall construction and triple-pane glass windows also keep it very quiet inside. "We don't hear anyone's weed whackers or snow blowers." …
Reprinted with the permission.