About BPC Green Builders
Over Two Decades of Green Home Building Leadership
Established in 1998 by brothers Mike and Chris Trolle, BPC Green Builders is one of the very first builders in Connecticut to specialize in high-performance, sustainable, green homes.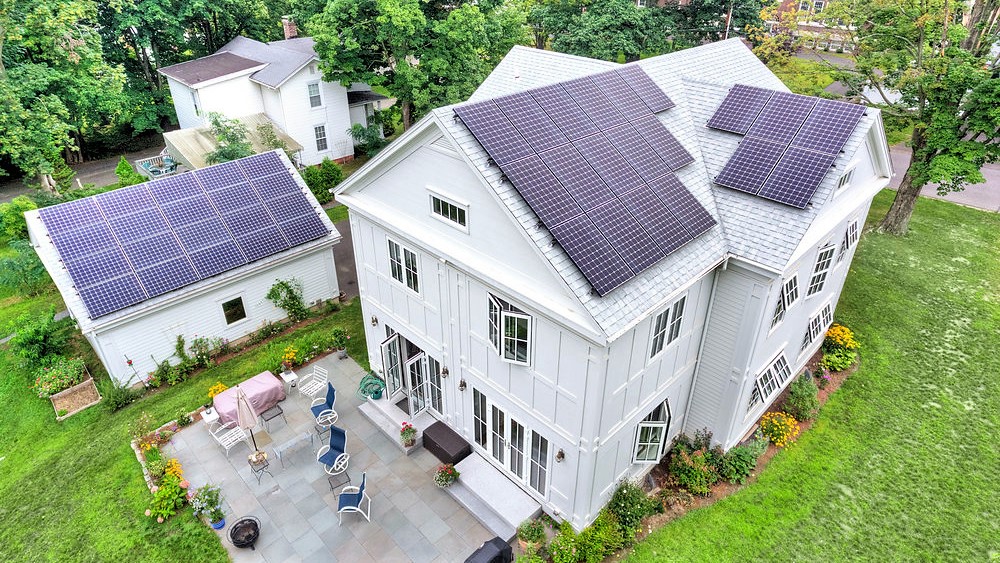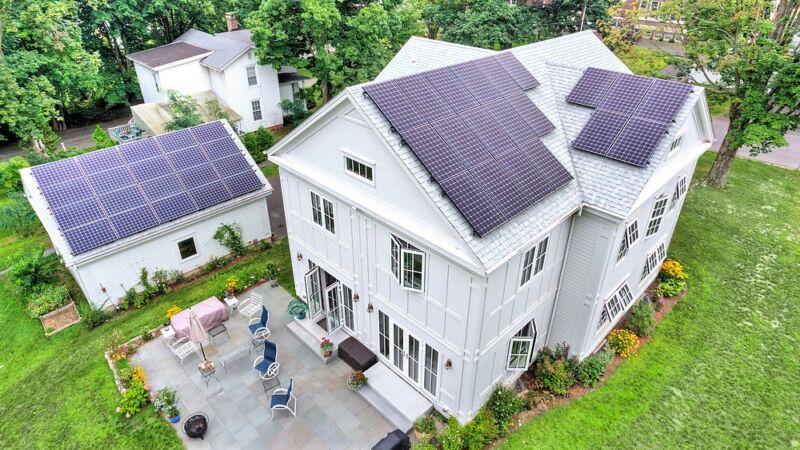 Passive House & LEED for Homes Platinum Certified, Net Zero Energy Home, & Positive Energy Home
Today, BPC is one of the leading custom green home builders and green renovation contractors in Connecticut and New York, completing more than 44 of the highest performing and most energy-efficient custom home projects in New England. Winning many national green building awards and certifications, BPC is widely recognized as the region's leading custom green builder.
Better Built Custom Homes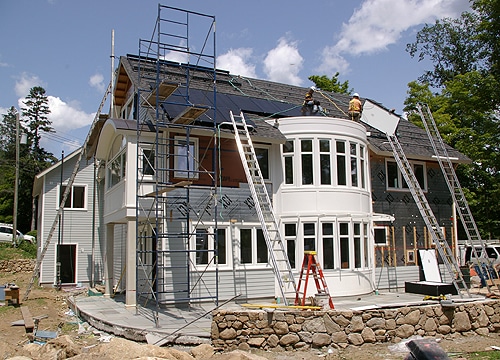 Known for outstanding leadership and innovation in residential green building, BPC's extensive training in the science of high-performance homebuilding and years of experience applying the latest in green standards and technologies sets it apart. Coupled with strong engineering and design backgrounds, BPC delivers a high level of craftsmanship and expertise that is unparalleled.
The Trolle's brand of custom green build begins with an airtight exterior "thermal envelope" and includes precision control over the movement of air, heat, and moisture between the indoor and outdoor environments. This control sets the stage for better health, comfort, safety, durability, and maintenance.
BPC Green Builders Put Clients First
BPC's experienced and technically skilled team delivers personalized service and attention. BPC educates and guides clients from beginning to end, delivering personalized service. The more you learn, the more you realize the advantages and benefits of building Green.
We act as a close advisor and builder to help get the most from your home and within your budget. Our team approach includes consultation on initial designs to maximize the utilization of specialized green advancements and achievement of high performance needed to assure each project meets or exceeds targeted green building standards.
While helping educate and advise on green building options, strategies, costs, and benefits, the BPC Team works closely with clients on customizing projects to align with their priorities. Each custom home or renovation project is designed around delivering solutions to clients' individual needs, specific goals, priorities, and objectives. Using creative design options, solid building science principles and leading-edge green building approaches, BPC homes deliver healthy, energy efficient and sustainable benefits. Visit our client testimonial page
BPC Homes Offer Proven Benefits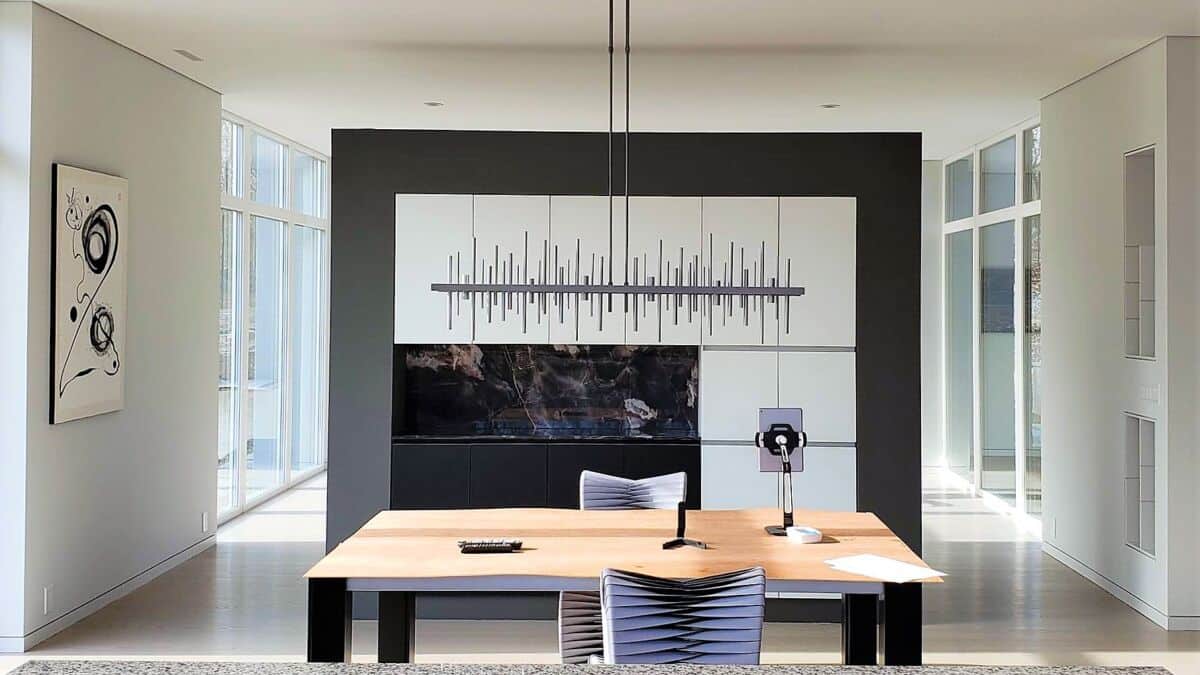 Using advanced building science and green building materials, BPC's carefully designed, well built green homes are simply better homes offering benefits unequaled by conventional home builders.
Energy savings and efficiency
Healthy living with excellent indoor air-quality
Comfortable, draft-free, and smoothly controlled temperatures and humidity
Lower homeownership costs, minimized maintenance and replacement expenses
Environmentally conscious and responsible
Promote sustainable development
Enhanced resale value
BPC's Impressive Track Record and Award Winning Achievements
Built the first and only American Lung Association House in Connecticut.
Managed and constructed dozens of custom projects and homes that exceed ENERGY STAR FOR NEW HOMES®
Currently building all new homes to the DOE Zero Energy Ready Home standard as our benchmark.
Recipients of numerous local and national awards and prominent certifications including LEED for Homes, Net Zero, and Passive House.
Exceptional HERS scores, including three homes achieving beyond net zero with negative HERS scores up to -17.
Numerous Net Zero custom built homes that are among the very best in the nation. These homes often generate more energy than they use which can then be sold to the power companies.
Learn More About BPC's Certifications and Awards
BPC is a Leading Authority on Healthy, Sustainable, High-Performance, Energy-Efficient Custom Green Homes
Articles about our work and expertise have appeared in:
Consumer publications-
The New York Times
Connecticut Magazine
CPTV's series "Connecticut's Energy Future"
The Home Monthly
Connecticut Magazine
NewsTimes
Westfair Online
Ridgefield Magazine
Press, Ridgefield, CT
New Canaan News
The Litchfield County Times
Sierra Club Quinnehtukqut
Trade press-
GreenBuilder
GreenBuilder – The Green Design Guide
Energy Design Update
Build with Propane, News
U.S. Department of Energy Challenge Home Case Studies
Green Home 2014 Annual Issue
Green Home 2012 Annual Issue
Green Home 2011 Annual Issue
Green Home 2009 Annual Issue
Licensed and Insured
In Connecticut: BPC Green Builders operates as BPC Green Builders, Inc. and we are licensed as follows, New Home Contractor (#0014220), Home Improvement Contractor (#0643859), and Professional Engineer CT(#19135). In New York: BPC Green Builders operates as BPC Green Builders of New York, Inc. and we are licensed if and as required by the areas we work in. We are insured in both Connecticut and New York as required by law.
Our staff holds degrees, certifications and/or have been extensively trained in:
Green Building
EPA Energy Star Construction
DOE Zero Energy Ready Homes
LEED for Homes
Passive House (Passivhaus)
Passive House PHIUS Standards
Sustainability
Building Science
Energy Efficient Construction
Engineering
Real Estate Development
Performance Rating
Healthy Home Construction
Indoor Air Quality (IAQ) Assessment
and more…