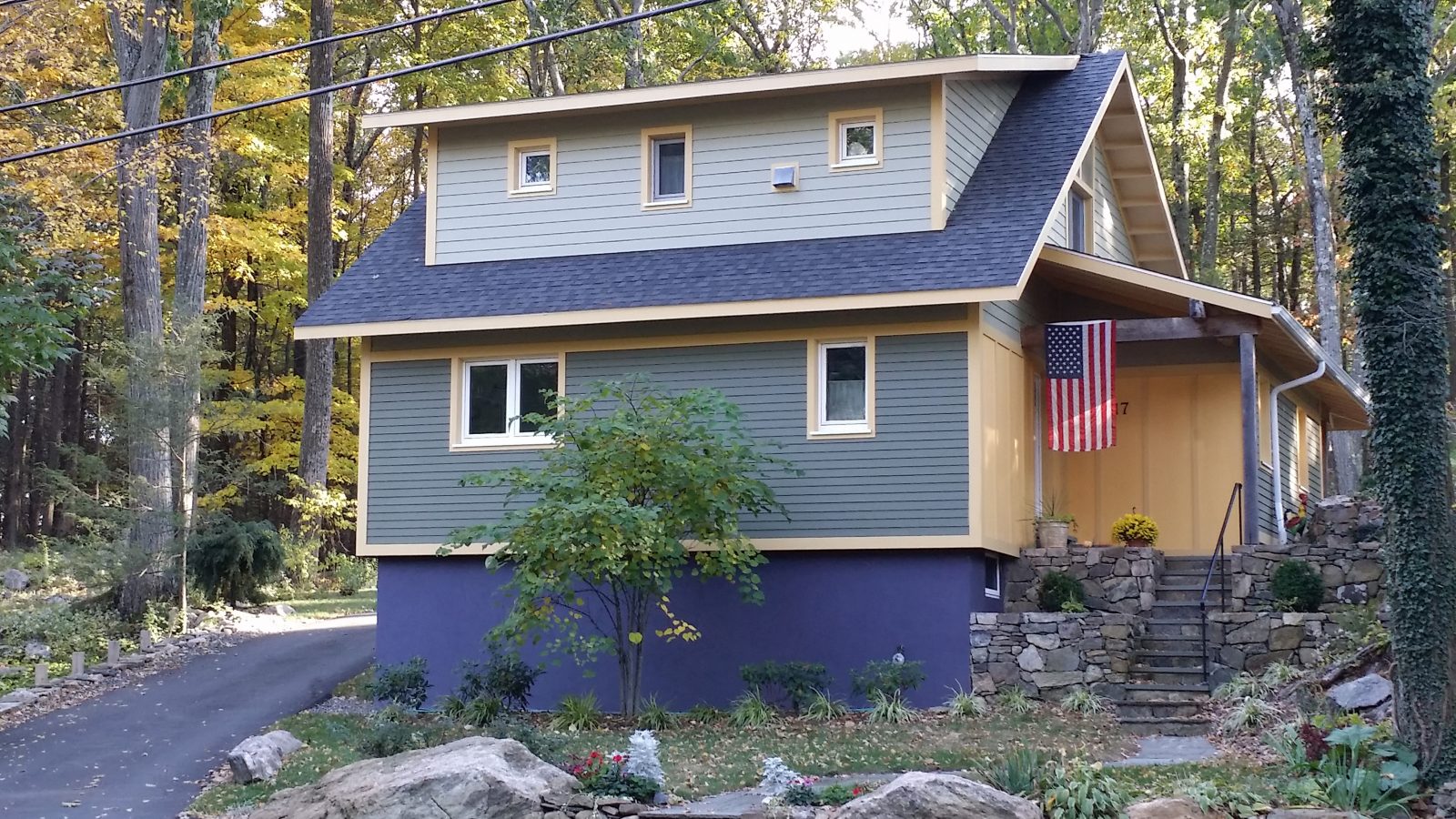 2014 Housing Innovation Award Winner: BPC Green Builders
U.S. Department of Energy Challenge Home Case Study
This Department of Energy case study about a Passive House built by BPC Green Builders starts with:
"Snow is cold, rain is wet, Chills my soul right to the marrow I won't be happy … Till I'm home again and feeling right."
Carole King penned these lyrics long before the 1950s bungalow on the street named after her in Danbury, Connecticut, was rebuilt as an ultra-energy-efficient home, but the words sum up how the homeowners feel about their new home, a lake-front cottage that has received a Zero Energy Ready Home certification from the U.S. Department of Energy's Building America program.
"It is pretty amazing when you are sitting in this house in the middle of winter and it's zero degrees outside and 70 degrees inside with almost no temperature difference from room to room and your only heat source is a little box hanging on the outside wall" said homeowner and custom home builder Mike Trolle. The home's single mini-split heat pump effectively heats and cools the entire two-story 1,650-ft2 home, thanks to a highly insulated and airtight building shell that meets Passive House standards.
"We've been in the house since November of 2013, and we have yet to spend more than $60 in a month on heating. …
Reprinted with permission.