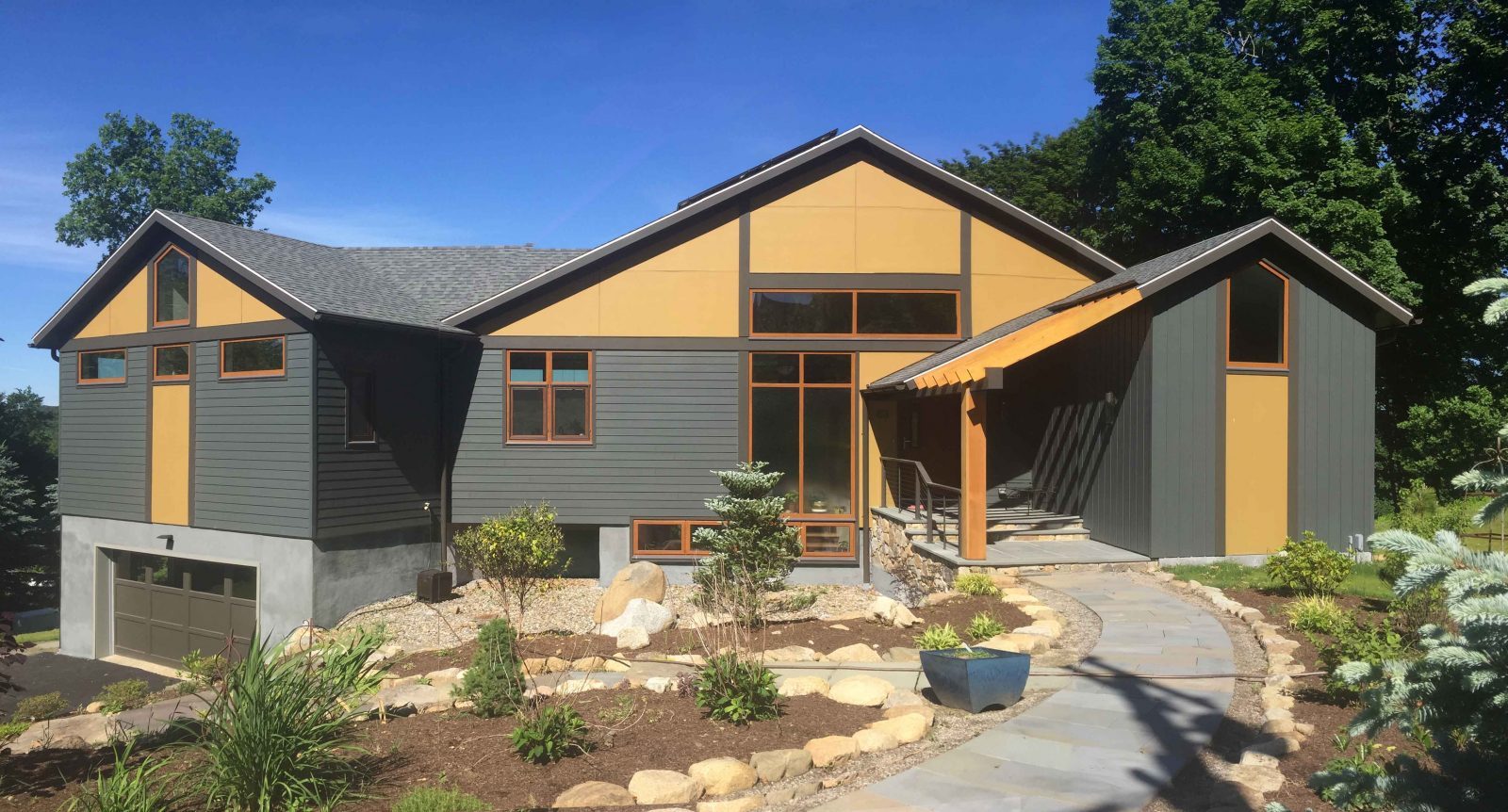 2022 is officially in the books, so as we start 2023, we wanted to look back at some of our accomplishments from the previous year.
1. BPC Green Builders Has Won Another HOBI
We were recently awarded the 2022 HOBI (Home Building Industry Award) for Outstanding Green Energy-Efficient Custom Home for our work on a home in Guilford, CT.
2. HERS Score Update for Birch Lane Project
HERS scores for green homes can change over time, and that's the case for a home we built in Chappaqua, NY in 2018. When we completed the project, the home was Net Zero Energy Ready, which means that it would be able to achieve net zero energy once a renewable energy source was added. The homeowners did exactly that, installing solar photovoltaic panels on the roof four years later. Now the HERS score has officially dropped to 0!
3. New Project Manager – Lance Babiar
We've added a new project manager to our team! Lance Babiar comes to BPC from the public and commercial construction space, where he worked on projects for public schools, local governments, non-profits, and more. With a focus on grassroots sustainability and finding alternative ways to reduce carbon emissions, we're excited to have Lance on board!
4. Fine Homebuilding Magazine's Trip to Switzerland
BPC project manager Ben Bogie was invited on a trip to Europe to see SIGA's factory. SIGA manufactures high-performance building membranes and tapes, and Ben was able to learn more about the Swiss construction industry and their high performance building practices.
Fine Homebuilding posted some videos of their trip on their TikTok page—here's one.
5. Green Building Advisor – Sustainable Home Building Series
In 2022, Green Building Advisor launched a new series on sustainable home building. The first episodes document the unique construction methods used by BPC on a new Japanese pagoda-style home in Bedford, NY.
You can follow along with videos and articles here.
6. Building Science & Beer Speaking Engagements
Ben Bogie was sent all over the country this year to speak at Building Science Symposiums in Missouri, Texas, and Tennessee:
7. Loctite TITE FOAM Video Testing
Another video series with Fine Homebuilding Magazine—this one around air sealing with Loctite's TITE FOAM sealant. Check out some of the recent TikTok videos here and here.
Looking Ahead to 2023
Next year will be just as busy as 2022! Ben will be leading the Construction Performance Zone expo for NAHB's International Builders' Show in Las Vegas at the end of this month. This is the largest annual light construction trade show in the world. The expo will feature live demos of high-performance buildings, presentations, and more.
Interested in working with BPC on your custom green home? Call (203) 563-9909 or contact us to learn more.