BPC Custom Homes are Sustainably Built
BPC Green Builders Uses Sustainable Building, Green Building and Building Science to Build Award-Winning Homes Since 1998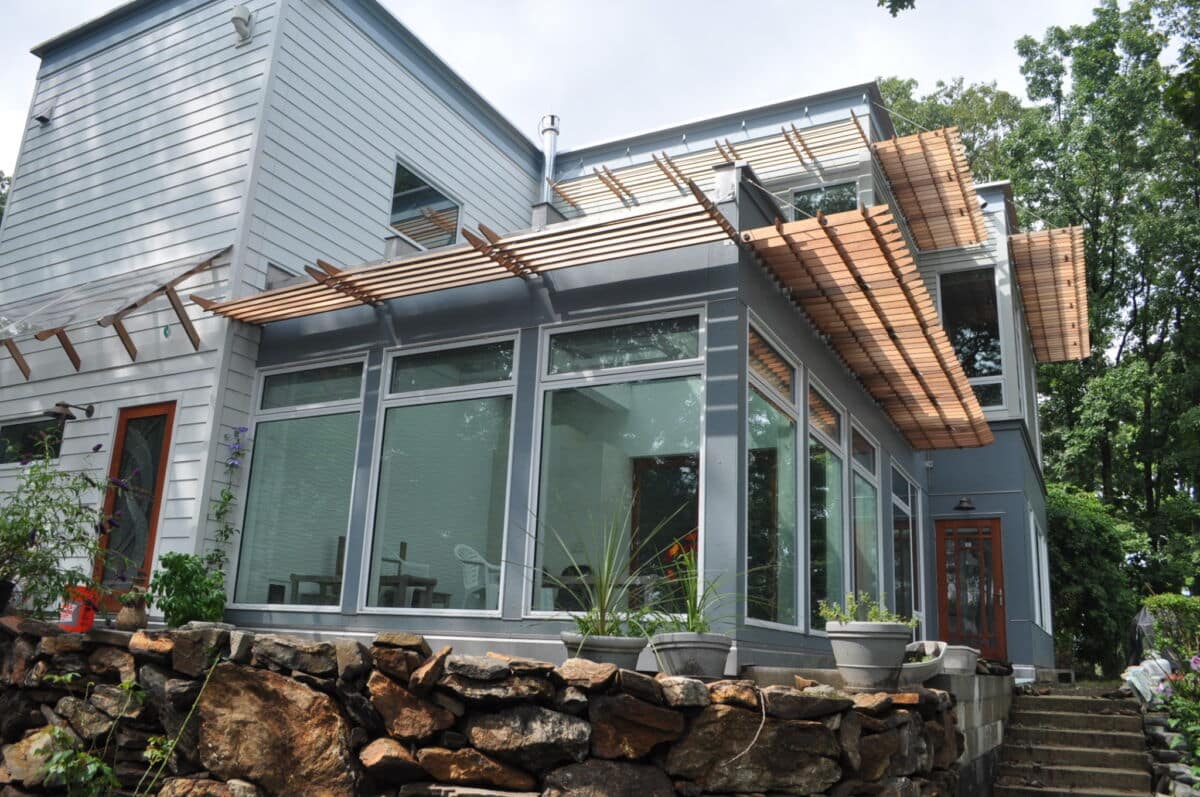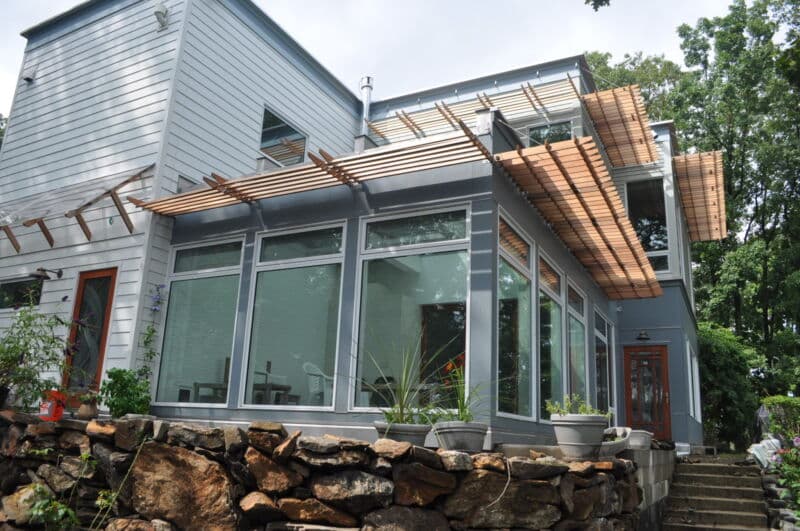 Green Sustainable Custom Homes and Renovations in Western Connecticut and Parts of New York
For new custom homes and home renovations alike the concepts behind sustainability and sustainable building are very important. Sustainable homes are good for you, your kids and the environment. Sustainable homes can also be financially rewarding. BPC sustainable homes are even better for homeowners. They are built to be healthier, safer, require lower maintenance costs, and provide a lifetime of significantly lower energy costs. As one of Connecticut's first experts in "going green," BPC Green Builders uses years of experience with sustainable building practices to make your home easy on the environment while it's being built — and easy on you, your budget, and natural resources for construction and every single day you live in your home.
Sustainable building that's sensible…and affordable
BPC has been using sustainable building strategies longer than other builders. That's why we know how to give you the health benefits, savings, and beauty of a green home without taking your home building or renovation budget to a higher level. We can make sustainable building smart and affordable. Since we started, we've built or renovated every home we worked on to meet or exceed Energy Star Certified requirements. Currently, we build all our homes to meet or exceed Zero Energy Ready Home certification standards which include but are tougher than Energy Star. In fact, we are a leader in Connecticut and New York in building and renovating homes to the demanding standards of PHIUS Passive House certification and LEED for Homes certification levels, up to and including LEED Platinum certified homes.
Sustainability in building requires special expertise
To create the most effective and efficient solutions, BPC combines home energy audits, green architecture, local suppliers, eco-friendly products and sustainable building materials and techniques, including Passive House and LEED for Homes strategies. The result is a home sparkling with natural light, built tight with healthy materials, properly ventilated, and designed to maximize livability and comfort while minimizing maintenance and energy and water usage.
Sustainable building: insurance for the future
As concerns continue to mount about current and future energy costs (and supplies), owners of conventional homes face an uncertain future. By building energy sustainability into your new or remodeled home now, you reduce what you'll have to worry about down the line. In fact, even in our Connecticut climate, we can use sustainable building products and techniques to create homes that consume as little as just 10% of the energy compared to conventional homes. Think of the savings, the peace of mind now, and the advantage you'll have if you ever decide to put your high-performance home on the market.
Sustainable and Beautiful Homes

See more of BPC's beautiful sustainable homes by visiting BPC's photo gallery.