BPC's Green Homes are Comfortable & Healthy Homes
BPC Green Builders is Proud to Have Built the First and Only American Lung Association Health House in Connecticut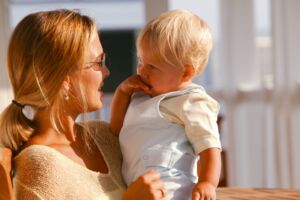 We bring this and other expertise to all of the homes we build. Some of what makes our homes green and comfortable also makes our homes healthier. And, because different people have different health issues, we can build homes that are healthier and safer for people with specific or unusual health or safety concerns. Just let us know what your concerns are and BPC will build the best home for your needs.
What BPC Does to Build Healthier and Comfortable Custom Home Includes:
Controlling air infiltration, temperature and humidity makes homes healthier and more comfortable by creating indoor air that is at the right temperature, humidity and free of allergens. Clean air at the proper humidity is easier to breathe and doesn't exacerbate allergies like hay fever.
Controlling humidity and infiltration of moisture helps prevent mold and mildew problems in the walls as well as in the home's interior. We also vent excess moisture from rooms like bathrooms and laundry rooms in ways that don't cause improper air infiltration into the home as conventional venting systems do.

BPC homes are virtually draft free and without hot and cold spots because we build the

home's envelope to be virtually air tight and super insulated. Plus we install systems that properly circulate air in the home.
We properly ventilate the entire home with fresh air that is filtered with high-performance air filters. This results in exceptionally high indoor air quality that is far superior to the air in conventional homes.
We avoid building materials that give off toxic or noxious fumes, sometimes called off-gassing. We avoid materials that are made with toxic substances that pose health hazards for most people.
We make sure to test for and if necessary mitigate any radon or other hazardous conditions specific to the building site. For people with severe reactions to one or many products that most people do not experience, such as people with multiple chemical sensitivities, we can build a home that avoids using materials they are sensitive to, in almost all cases.
Homes can include solar photovoltaic and battery storage and/or backup generators to run health equipment such as refrigeration for medications, CPAP and BiPAP devices, health-critical heating or air conditioning in the event of short or long term

power outages.
Some people have more acute, specific and/or unusual health issues such as asthma, COPD, seasonal affective disorder, emphysema, unusual sensitivities to one or multiple chemicals and others. For these homeowners

we can go further in the design and materials specification of the home to make the homes hypoallergenic, allow more natural light in or whatever is needed to make the home healthier for them.
Our homes always have fire, smoke and CO² detection systems.
We build homes that are well ventilated to assure that all combustion gases such as from gas ranges, ovens, water heaters etc. as well as combustible gas are properly removed from the home. But unlike in conventional homes, we use heat exchanger technology for ventilation that cools or warms the incoming air to save energy.
We can build into our homes monitored security systems and video monitoring as well as smart home technology.
Hot water systems and fixtures to prevent scalding hot water from being accessible in showers, tubs, and sinks.
Homes for all types of people. For homes with children, we can design the home to be child friendly

and safer. For homes with older

occupants

we can use "aging in place" and/or "universal design" approaches to make the home easier to use and safer. And for homes with occupants with disabilities that require ADA, universal design or aging in place modifications we can design and build the home to help meet those needs.