According to the news release on the US Department of Commerce's NOAA website Spring Outlook: Historic, widespread flooding to continue through May
"Nearly two-thirds of the Lower 48 states face an elevated risk for flooding through May, with the potential for major or moderate flooding in 25 states, according to NOAA's U.S. Spring Outlook issued today. The majority of the country is favored to experience above-average precipitation this spring, increasing the flood risk."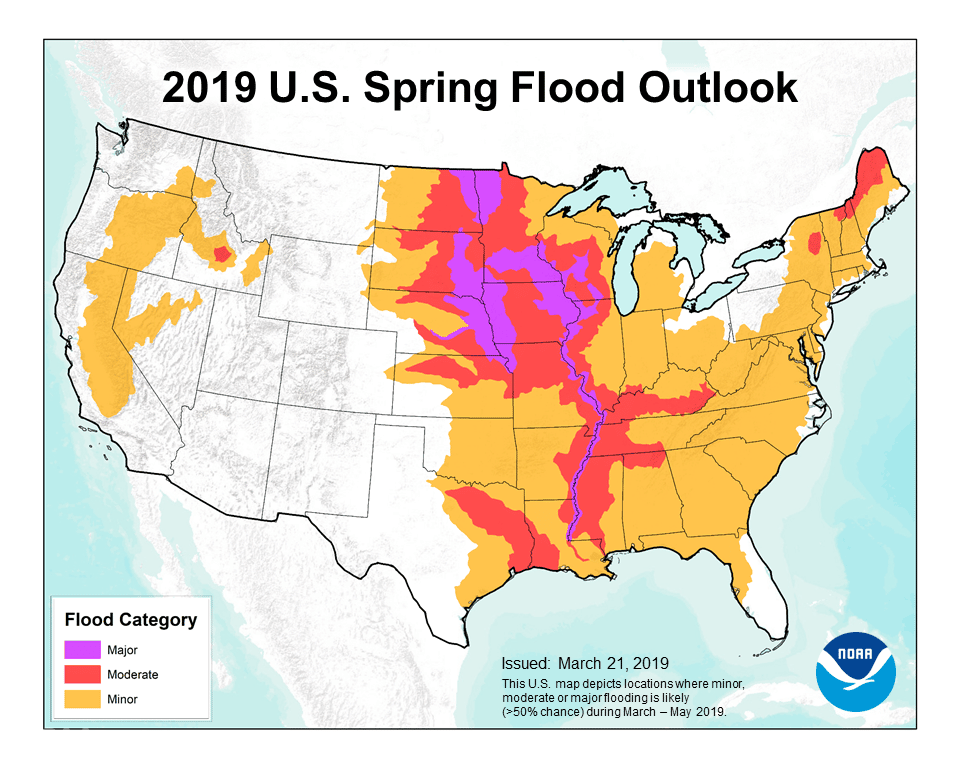 Luckily as the map above shows for homeowners in the BPC Service area the release also says:
"…much of the U.S. east of the Mississippi River…. are at risk for minor flooding."
But, just because our area isn't at risk for extreme flooding this spring, it doesn't mean the flooding elsewhere in the country won't affect us in Connecticut and New York. Increased flooding due to climate change and the more extreme weather it brings hurts anyone you care for in those areas, harms the economy, can impact prices for goods and services, and increases costs we all pay for disaster relief and insurance premiums.
Note: BPC is including posts in our blog about climate change because we believe climate change is an existential threat to mankind and because helping mitigate climate changes is one of the primary reasons we started BPC Green Builders. We encourage you to learn more about this topic, find ways you can help fight climate change and take action.