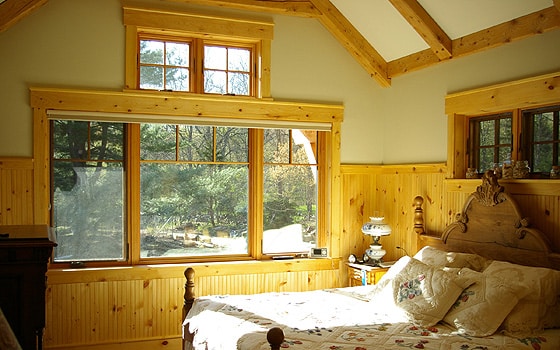 Old + New: Best Use of Advanced Building Technologies
GreenBuilder – The Green Design Guide, December, 2010
The Adirondack-style shingled home, complete with a pond and running stream, holds its own along the estate-studded back roads of New Canaan, Conn. But it is a beauty that's simply the veneer on a highly engineered and efficient home.
"The couple's goals were to build the greenest, most energy efficient house possible," says architect Jim Edgcomb. "This site had attributes they were looking for: natural water features and open areas for photovoltaics, along with beautiful views." The homeowners also had a long list of materials and systems that they wanted to include in the program.
"An indispensable part of our process is making the box as airtight as possible," says Chris Trolle, the project's engineer. The super-insulating process was extensive.
Reprinted with the permission.