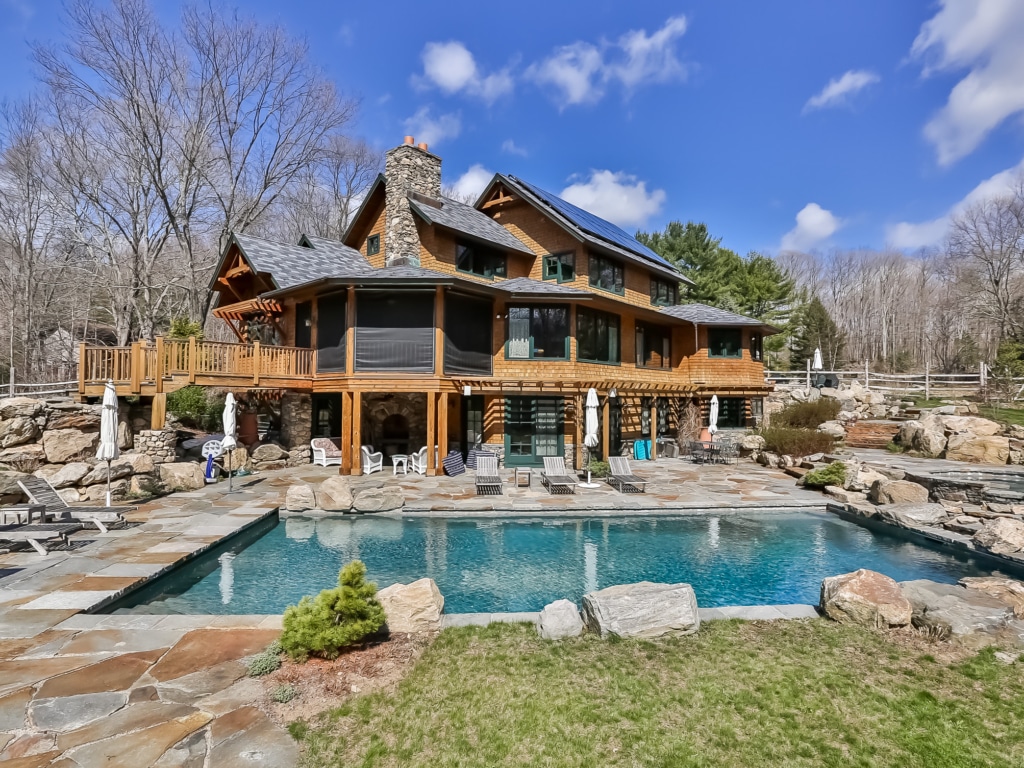 The Greenest House in Town
by Vinti Singh
New Canaan News, January 8, 2009
The home in this article was built by BPC Green Builders. The article begins:
To Etta Kantor, photovoltaic cells are beautiful. They represent the awesome energy of the sun, which gives the planet 10,000 times more energy than it needs. As they were designing their future house, her husband, Nate, asked if some shrubbery couldn't perhaps hide the large black panels on the ground? But Etta flatly denied his request, saying she wanted the cells to be seen by all.
"We have to change our idea of what is beautiful and what is success," Etta Kantor said. "For me, it's about not being wasteful, lessening your impact and living in harmony with nature."
The Kantors' dream house, a sustainable paradise on 4.6 acres, is currently under construction on Trinity Pass Road in New Canaan. When it is completed around September, Etta Kantor predicted it will get a LEED Platinum rating, the highest honors in green building.
The home will be heated by the solar panels and a wood pellet stove that runs on wood chips and sawdust. Some rooms will have radiant heating. The Kantors will also install a back-up propane system, but plan to never use it.
Reprinted with the permission of the New Canaan News, a Hearst Newspaper.