In Connecticut and New York
Beautiful Custom Homes and Home Renovations are
Built Better by BPC Green Builders
BPC Green Builders is dedicated to the design, construction and renovation of beautiful homes that benefit both homeowners and the environment.
BPC creates homes people love to live in for the same reasons people love any well designed and well built custom home. But, as one of Connecticut's first and leading green custom home builders, we build homes that deliver many more benefits than conventional homes can. To do this, BPC Green Builders uses home design and residential construction best practices from one or more of the following home building approaches:
| Green Building | Sustainable Building | EPA Energy Star | DOE Zero Energy Ready Homes | Passive House PHIUS (Passivhaus) | LEED for Homes |
| Net Zero Homes | High Performance Home | Building Science | American Lung Association* Health House |
The results are green home renovations and new green custom homes that are beautiful, comfortable and a joy to live in. Plus they are also highly functional, easy on the environment and provide homeowners energy savings for the life of their homes.
If you haven't considered building your new home using today's green building approaches, explore our site and learn the many benefits of building, owning and living in a green home. You may be surprised how much you've been missing.
BPC Green Builders Delivers It All
Beautiful Custom Homes Designed and Built for Your Lifestyle
Award-Winning Custom Homes that are Exceptionally Comfortable and Healthy
High Performance Homes that Deliver Energy Efficiency, Lower Costs of Ownership and are Environmentally Responsible
Compare BPC Green Home vs. Typical Home Benefits
Benefits of Building a BPC Green Custom Home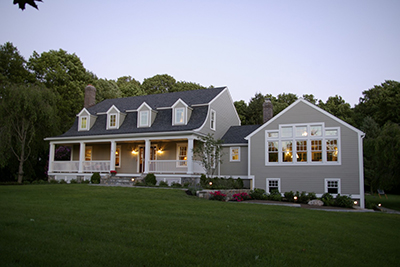 Extremely energy efficient without giving up performance

Low to virtually no heating and cooling costs

Lower home and system maintenance costs*

Heating and cooling systems will perform better and last longer due to BPC's special engineering*

Lower lifetime cost of home ownership

No drafts through windows, walls, anywhere

Comfortable and consistent temperature and humidity from room to room*

Indoor air is fresh and air quality is exceptionally high, virtually no pollen, common allergens, chemical smells, etc.*

Avoids use of building materials with toxic, harmful or noxious chemicals or materials

Built with environmental, energy and cost sustainability in mind

Better use of and minimum waste of building materials

Less waste going into expensive landfills

Will become more economically beneficial as energy costs increase over the years

Will be more attractive to home buyers in the future when sold

Will help the environment now and going forward

Demonstrates you care about the world your kids and grandkids will inherit
* BPC homes offer these benefits. Not all green builders do.
Benefits of Building a Typical Custom Home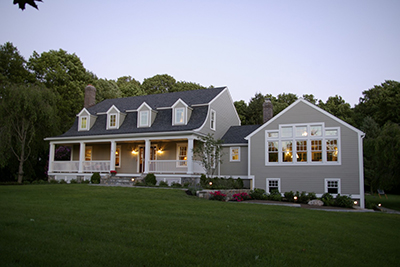 It's easier to find non-green home builders in our area

Some think the statements below are true.

They are NOT.

Less expensive to design and build*

Typical construction is tried and true and therefore safer**
*This is NOT always true. Green homes can cost the same, more or even less to build than conventional homes. When you factor in the cost of ownership and energy, conventional homes are usually more expensive. We can prove it.
**This is simply NOT true. BPC Green Builders' methods of construction are better, stronger, more durable, less toxic and as, if not more, carefully engineered for performance than conventional homes. Conventional methods are just older and less up-to-date. BPC green homes are safer, more comfortable and healthier than conventional homes. We can prove it.
BPC Builds the Kinds of Custom Homes People Really Love
Beautiful Custom Homes and Whole Home Renovations

Custom and Renovated Homes That Lower Home Ownership Costs

Homes Designed to Fit Your Lifestyle and Values

Homes That Look as Good or Better Than the Best Traditional Homes Being Built Today

Homes That are Kind to the Environment and Reflect the Owner's Sense of Environmental Responsibility

Green Homes That Deliver Extraordinary Benefits

Sustainable Homes That Protect and Preserve Endangered Resources

High Performance Homes That are Better in Every Way

Highly Energy Efficient Homes That Save Money, Save Resources and are Cleaner

Homes Built for Today and Ready for Tomorrow
BPC Offers Green Building Services Typical Builders Can't
Green Custom Home Design or Teaming with Your Architect

Green Custom Home Construction

Green Building Consultation and Engineering

Green Whole House Remodeling and Renovation

Major Home Energy Retrofits and Upgrades

EPA ENERGY STAR Certified

DOE Zero Energy Ready Homes

LEED for Homes Certified

LEED for Homes Silver Certified

LEED for Homes Gold Certified

LEED for Homes Platinum Certified

Passive House Homes (PHIUS)

Net Zero Homes

Healthy Homes
*The "Health House" program run by the American Lung Association of the upper midwest no longer certifies homes outside of their area.