BPC Believes the New Edition to be the Most Comprehensive Green Building Term Glossary Online.
BPC Green Builders is pleased to announce it has just posted online its newest and most comprehensive edition of Glossary of Green Building Terms to date. The new glossary contains over 300 terms and has 70 illustrations and photos. While some definitions contain technical information out of necessity, the glossary was written with consumers, green home buyers, and those interested in green building in mind. The glossary provides both definitions and other information BPC believes is important for homebuyers to know.
One of the 70 illustrations from BPC's new Glossary of Green Building Terms.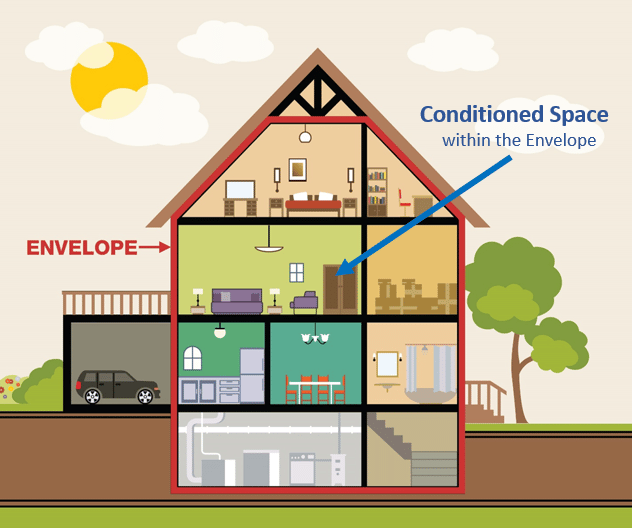 Based on research done by BPC's glossary editors, BPC believes its new illustrated glossary is the most comprehensive green building term glossary online (at least in English).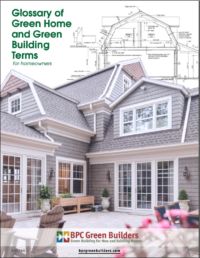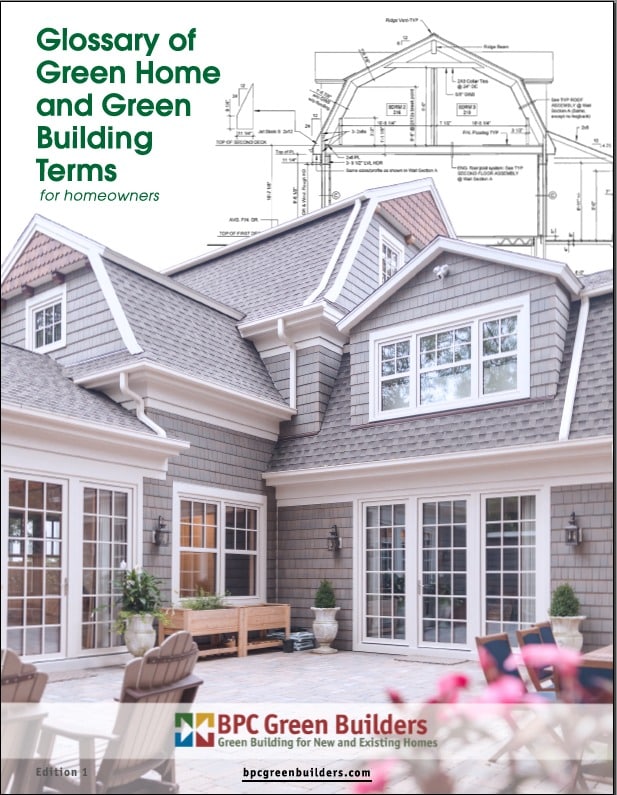 BPC plans to release a PDF of the glossary soon. Both the online and PDF glossary have more definitions and graphics in the works and will be updated periodically. BPC will announce when the PDF version of the glossary is available to download.
The glossary definitions are based on online research, and the glossary editors' and BPC's knowledge of green building terms. The glossary also includes links to 25 of the online sources our editors used when creating the glossary.
The editors of our glossary welcome feedback from consumers and green building professionals about the glossary, the definitions, terms that they think should be added, and any other comments. Send comments to glossary@bpcgb.com.