Glossary of Green Building Terms
Introduction
BPC Green Builders prepared this glossary of green building and related terms to help consumers who are researching, considering, or building a green home to better understand green building terms.
Credits, Accuracy, and your Feedback
BPC and organizations working with BPC used their expertise and information from the online sources whose links are at the bottom of the glossary when preparing this glossary. Not all sources agreed on the meanings of some terms. Should you believe any definition in this glossary is inaccurate, or have comments, suggestions, or questions, please let us know at: BPCglossary@cmg-dev.com.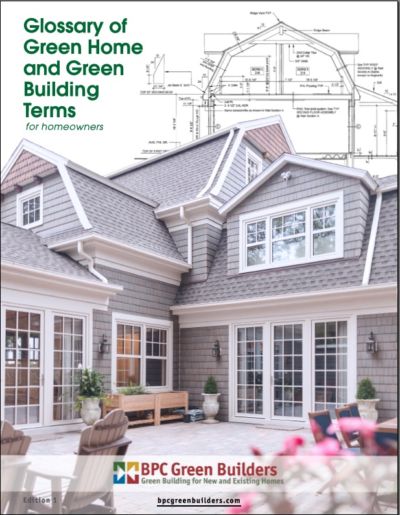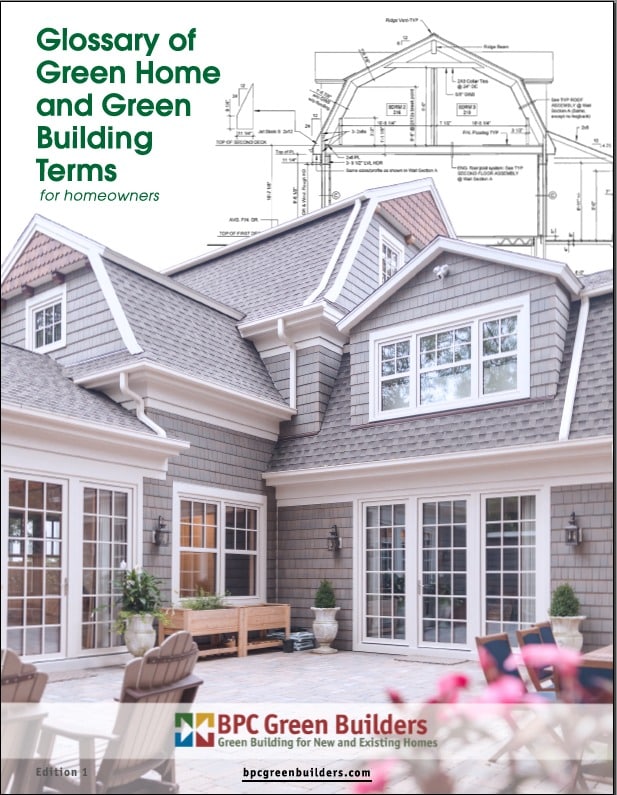 PDF version Coming Soon