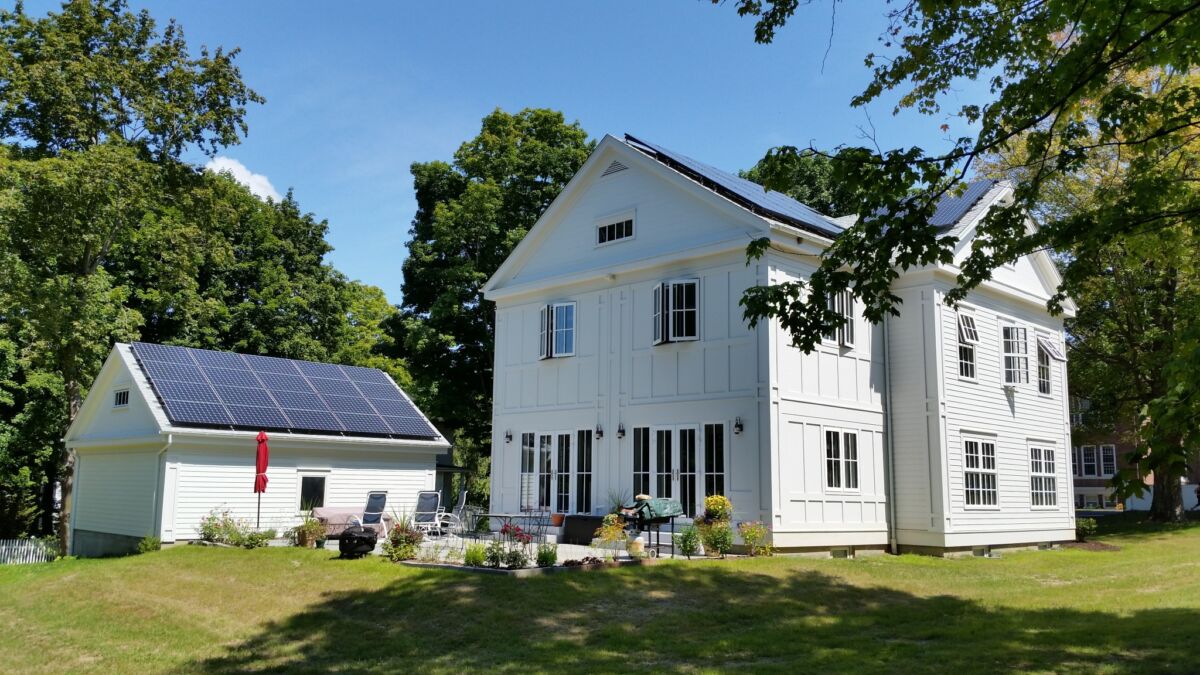 BPC Green Builders won the overall Grand Prize in the 2015 Housing Innovation Awards from The US Department of Energy for "Custom Innovation on the Path to Zero Net-Energy Ready Homes" for a new colonial-style home in Watertown. This home was commissioned by the Taft School as a new faculty home which could also be used by the school to teach energy conservation to its students. This is the third Housing Innovation Award for BPC.
The overall Grand Prize essentially means it was judged to be the Best of the Best of all National Housing Innovation Award Winners. The US DOE has prepared a comprehensive case study on the project. (CLICK to download DOE's case study.)
Thinking about building a green home?