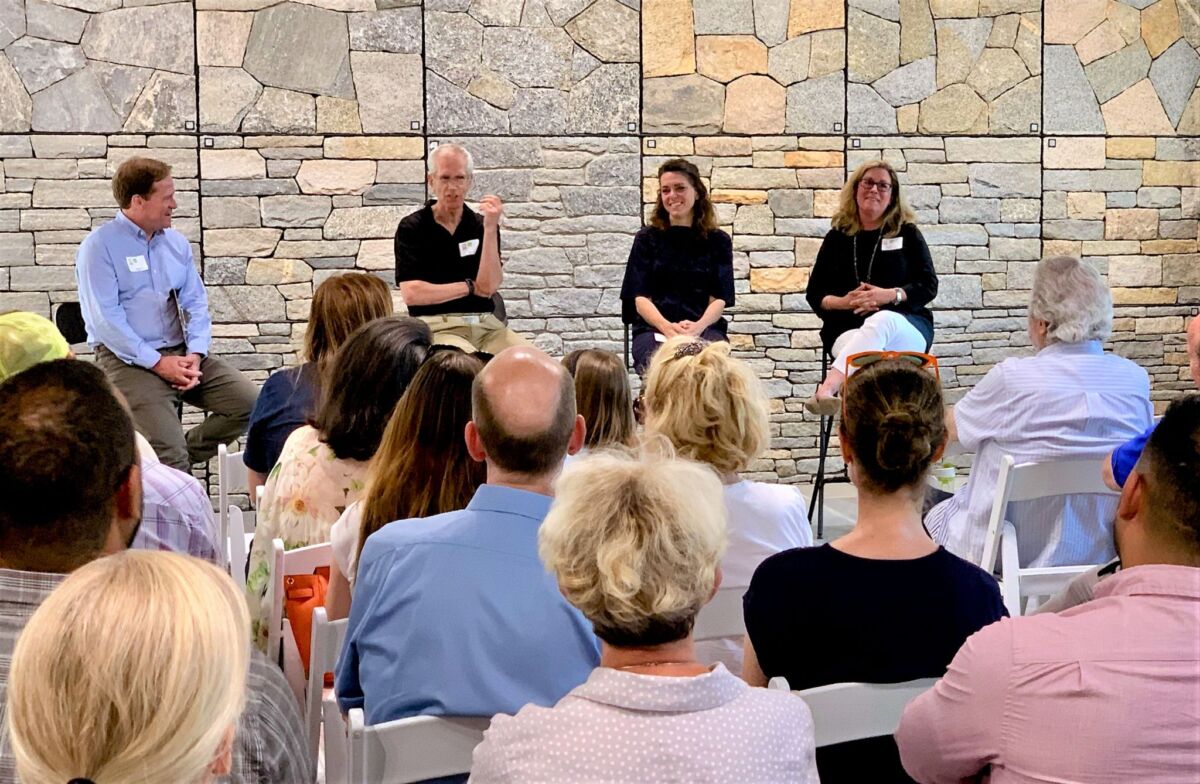 The event was hosted by Gault Energy & Home Solutions in their Westport, Connecticut showroom.
On June 26, 2019, BPC Green Builder's co founder and principle, Mike Trolle, was one of 3 expert panelists at The Healthy Homes, Green and Sustainable Solutions presentation and discussion held at Gault Energy & Home Solutions in Westport, Connecticut.
In addition to BPC's Mike Trolle, panel participants included Trillium Architects' Elizabeth DiSalvo and Seventy Acres Landscape Architecture and Design's Nancy King. Sam Gault, President Gault Family Companies, welcomed guests and TownVibe Media's Geoffrey Morris moderated the panel. Over 60 guests super interested in green, healthy, and sustainable living included area residents, architects, builders, designers and home professionals. All participated in a lively discussion and an informative exchange of questions and answers.
Key topics discussed included:
What makes a home healthy
Why today's green homes are inherently healthy
How green homes deliver exceptional indoor air quality
What makes a home green and sustainable
Why green homes cost less to live in and maintain than conventional homes
How marginal costs of building a green home are recovered
How do you calculate the return on investment (ROI) of a green home
What is green landscaping and what makes it sustainable
Social media coverage buzzed with remarks by industry pros after the event. Comments included:
"Had a great time…all builders & architects should be striving to aspire to the same level that these 3 are practicing at."

After the event, BPC's Mike Trolle said:
"It's gratifying to see so many people looking at and considering building green, healthy and sustainable homes. When BPC started, over 20 years ago, most people didn't know anything about green homes or all their benefits.
Today, many have a better understanding of why saving energy is important, how adopting sustainable practices can positively impact our world and the pressing need to deal with our current climate change crisis — all are contributing to the heightened interest and growth in building homes that are green, sustainable and healthy."