BPC Green Builders' Team of Building Professionals
It Takes A Special Team To Build Great Homes That Are Also Green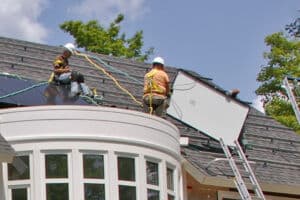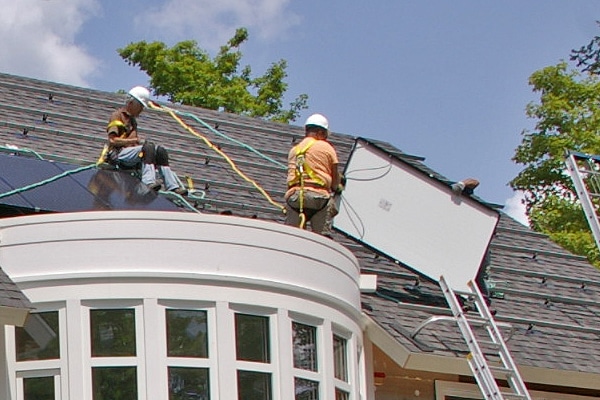 Building quality homes always requires a great team. Building wonderful custom homes that are also green homes is much more technically demanding than conventional homes.
In addition to knowing everything a typical home builder must know about residential design and construction, a quality green builders' team must have additional and specialized training, knowledge and expertise about green building and building science. Most home builders and architects today don't have what it takes. But BPC Green Builders does.
Founded and led by Mike and Chris Trolle, BPC Green Builders' team consists of exceptional building design, engineering and construction professionals who are among the area's best. The BPC team includes staff members and other building professionals we work with. Our team members have a wide array of skill sets and are carefully selected. Most members of our team have special training and/or certifications and/or licenses including in architecture and home design, Green Building and Building Science, engineering and residential building/construction. BPC's team also includes many specialty trade contractors as well as building materials and product suppliers and manufacturers.
Principals and Founders
Two Brothers, One Mission
Both Michael N. Trolle and Chris T. Trolle are dedicated to helping homeowners have the best homes possible for their lifestyle as well as homes that are environmentally responsible.
Michael N. Trolle
Mike brings decades of experience in residential construction and development to the table. During that time, he has studied with leaders in the field of residential building science and green building. His objective was and is now to stay at the cutting edge in the field. He is passionate about building sustainable, green homes and committed to increasing awareness and adoption of these practices into the mainstream.
In his work at BPC Green Builders, he has been responsible for groundbreaking projects in the SW Connecticut area including:
The first American Lung Association Health House in Connecticut.
The first LEED for Homes Platinum home in Fairfield County.
The first Passive House in Connecticut certified by PHIUS.
Mike is a member of the Green Homes Committee of the Connecticut Green Building Council, which he established and then chaired for many years. He served for ten years on the Affordable Housing Committee in Ridgefield where he helped to change zoning regulations to permit accessory apartments and to build twenty new units of affordable housing.
Mike's background includes twelve years at CB Richard Ellis, a commercial real estate company, where he was 1st Vice President. During this time, he brokered transactions worth over $300,000,000 and was twice a member of the company's elite Colbert Coldwell Circle. Previous to that, he taught secondary English.
Mike holds a BA in geography, an MA in American literature, and an ABC (advanced business certificate) from the UCONN MBA program.
Christopher T. Trolle, PE
Chris is a licensed professional engineer (PE) in Connecticut and New York with over 25 years of experience in construction management; project estimating; heating, ventilating, and air conditioning (HVAC) systems design; and energy-use assessments and audits. As a result of this work, Chris has developed a keen grasp of advanced building science principles that allows him to resolve unusual problems and to educate others on the building and how its many systems interrelate.
In recent times, Chris has managed the construction of several noteworthy green homes, including the first home in Connecticut to receive certification under the LEED for Homes pilot program, and a LEED home that has been certified at the top Platinum tier.
A recent project involved the restoration of a noteworthy contemporary-style house designed by the renowned architect Serge Chermayeff, that required the installation of a new thermal envelope to wrap the existing structure while retaining the exterior appearance of the existing house.
In addition to residential project management, Chris has assisted builders and homeowners in his capacity as both a licensed engineer and a project manager for BPC. He also provides expert witness testimony related to building science and mechanical issues. This diagnostic and evaluation work has provided Chris with a unique perspective on the problems and opportunities associated with both new and existing homes in the region.
Chris is a member of ASHRAE (American Society of Heating, Refrigeration, and Air Conditioning Engineers); and NSPE (National Society of Professional Engineers).
The BPC Team Has Extensive Expertise in All Areas of Green Residential Building

On any given project the BPC team will likely include team members expert in:
Providing Consultant Services for Residential Green Building and Engineering
Green Building, Building Performance and Building Science
Residential and Green Architecture and Design
Building and Green Building Engineering
Building Codes, Green Building Standards, Healthy Home Standards
Zoning and Environmental Regulations
Building and Green Building Materials Specification
Energy and Home Systems Selection and Specification
Product Selection
Project Planning
Construction and Project Management
Site Selection and Preparation
Green Construction Methods
Residential Construction
Landscaping
Building Performance Testing and Evaluation
and more