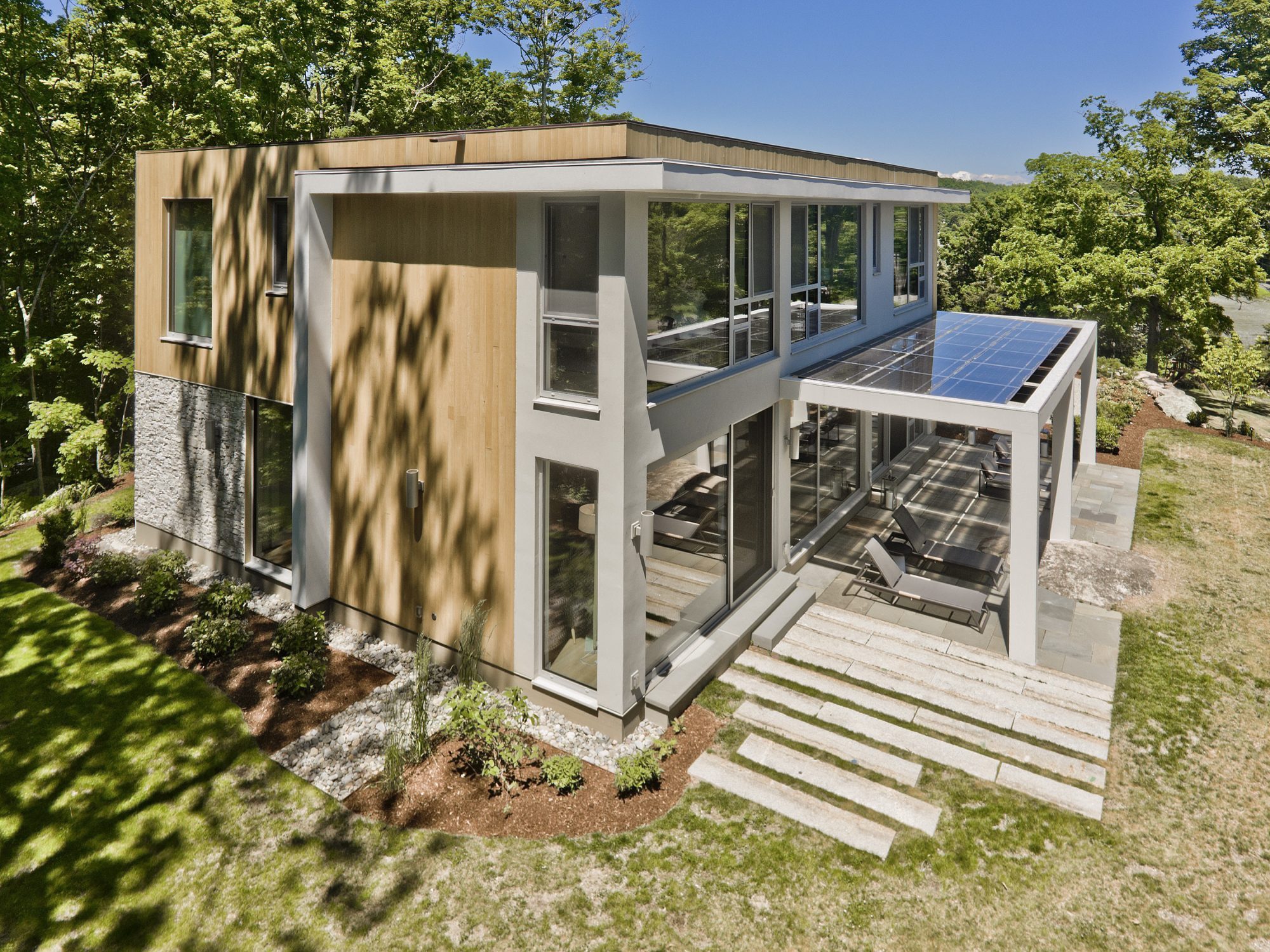 As an award-winning green home contractor, BPC Green Builders has made a name for itself by building some of the finest high-performance homes in western Connecticut and parts of New York State. But while we take enormous pride in our new construction work, it's not all we do. With our deep green retrofitting services, we also help homeowners upgrade existing houses to meet the same high standards as a home that's built by our team from scratch.
Why Opt For A Deep Green Retrofit?
Homeowners have many different reasons for wanting to upgrade their homes. Maybe as you approach retirement, you decide you'd like to age-in-place, but want to make your home more comfortable, safer, and environmentally friendly. Or maybe you're a younger homeowner who has just bought a new home and while you want to preserve the look, you also want to make upgrades to ensure that it will last for decades and decades to come.
Whatever your reason for making your home greener, there are plenty of benefits to living in a certified green and energy efficient home:
A green home lowers ongoing energy costs

An eco-friendly home creates a healthier and safer living environment

You can preserve a historic home while making it much more sustainable
What Is Deep Green Retrofitting?
Deep green retrofitting is much different from calling up your local insulation company to install some extra insulation in your attic. It's a comprehensive and extensive upgrade to the very heart of your home to help you reach stringent green building standards such as:
Zero Energy Ready

LEED Certification

National Green Building Standard
It may not be possible to make any house truly green, but most can be converted with the right planning and approach. Deep green retrofits are best done in combination with any major renovations you may have planned—you'll not only reduce costs but eliminate duplicative efforts, ultimately saving you time and money.
BPC Green Builders' Approach to Green Retrofits
As experienced green home experts, we consider a number of different factors when performing deep green retrofits, including the building envelope, HVAC systems, hot water systems, building materials, and appliance selections.
A cornerstone of our deep green retrofits is the mantra of 'reduce, reuse, recycle.' We strive to maintain a green approach throughout the entire process. Retrofits use less new building material than a teardown, and we work to recycle any existing home materials, fixtures, or appliances that will be replaced during the retrofit process.
Green Historic Home Renovations in CT & NY
BPC Green Builders has considerable experience in local deep green retrofits. From 70s colonials to 40s style cape houses, we have transformed many existing homes in Connecticut and New York into certified green houses. We've even upgraded an 1850s farmhouse! Explore our photo gallery for an in-depth look at our past work.
For homeowners who are serious about making the first step towards a deep green retrofit, it's best to start with an evaluation from our team. We can assess the feasibility of upgrading your home to high green standards and help you invest in its future, making it more energy efficient, comfortable, and sustainable.
Renovate and retrofit your existing home to be certified green with BPC Green Builders. Call (203) 563-9909 or
contact us today
to learn more.