BPC Green Builders – the Area's Premier
PHIUS Passive House Certified Home Builder
Serving homeowners in Western CT and Westchester NY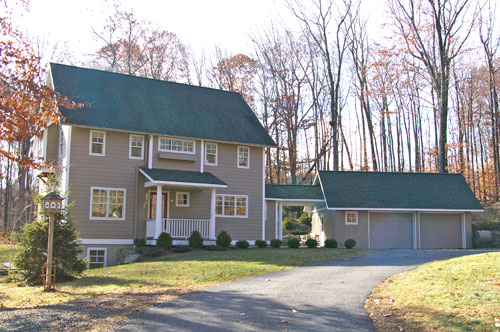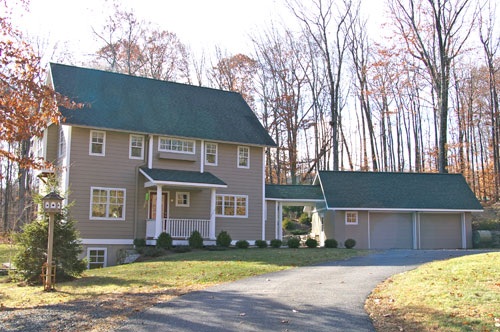 The promise of a "Passive House" or "Passivhaus" is a beautiful home that uses only 10% of the energy of a conventional home yet rewards you with incredibly fresh indoor air quality. And in Connecticut and New York, a home using only 10% of the energy of a conventional home will provide you tremendous savings year after year.
Passive House
PHIUS Trained and Certified Professionals
All senior members of BPC Green Builders have completed the Passive House PHIUS Consultant and/or the Passive House PHIUS Home Builder training program. Our staff has members certified by the Passive House Institute US as PHIUS Certified Passive House Consultants and PHIUS Certified Passive House Builders. Passive House Institute US standards are the highest Passive House standards in the USA.
What Makes a Passive House Different and Better
Incredible Energy Savings: Your new passive house will use as little as 10% of the energy a conventional home uses. This means you can save 90% of what you would otherwise pay.
Totally Integrated Home Envelope: A Passive House is constructed so that the building envelope – the insulation, walls, windows, doors, etc. – are so well integrated that the home interior is virtually airtight.
Exceptionally Fresh Air and Comfort: Passive homes are carefully engineered and so well-ventilated that a constant supply of fresh air flows throughout the home. Your new home will be balanced for temperature and humidity.
Super Energy Efficient and High Performance: Heating is supplied largely by passive solar energy. This is combined with a Passive House's ability to capture heat generated by people, electrical equipment in the home, and other passive sources of energy. Cooling is accomplished by similarly passive methods, including window orientation and shading.
BPC Creates Passive House Custom Homes and Home Renovations
Whether you want to renovate an existing home or build a new custom home, BPC Green Builders can help. BPC can create a home for you built to the highest Passive House PHIUS standards. A custom home that is precisely designed with your tastes, lifestyle, preferences and priorities in mind.
Not only will your new Passive House slash energy consumption and costs, it will also be exceptionally comfortable, healthy, safe, quiet. Your custom or renovated home will be also be sustainable in terms of maintenance and minimal impact on the environment.
BPC Passive Homes are Designed for You and for Our Changing World
At BPC Green Builders, we believe that Passive House homes should be:
Beautiful
Comfortable
Healthy
Sustainable
Environmentally Friendly
Energy Efficient
Cost Effective
A Good Investment
By building or retrofitting a home to create a Passive House, BPC gives our clients the absolute best all these things. In addition, your new home will drastically reduce your home's carbon impact on the environment. Passive Houses give homeowners greater financial security in a world where energy supplies – and costs – seem increasingly uncertain.
We Practice What We Preach
We believe so much in the benefits of Passive House homes that our company president, Mike Trolle built and lives in a Passive House here in Connecticut. He has first hand experience of the benefits of living in a custom home built to Passive House standards.
Passive House Expertise You Can Trust
BPC Green Builders is one of very few Certified Passive House Consultants and Builders nationwide. In addition, as one of Connecticut's first experts in "going green," we combine years of real-world experience with today's newest Passive House performance standards, building science, products and materials.
We do our own home energy audits, draw on our seasoned expertise with green architecture, and choose local suppliers. The result will be a Passive House sparkling with natural light, built tight with healthy materials, properly ventilated, and designed to maximize livability and comfort while dramatically reducing maintenance, energy costs, and the carbon footprint.