BPC Builds Award-Winning LEED Certified Homes
In Western Connecticut and the Adjacent Areas of New York
What is a LEED Certified Home?
The LEED certification program for single-family homes is called LEED for Homes. It was created and is administered by the US Green Building Council (USGBC). LEED stands for Leadership in Energy and Environmental Design. This USGBC program has certifications for all types of residential and commercial buildings, neighborhoods, communities, and cities.
The LEED for Homes program is one of the most rigorous green building standards. It considers many more environmental factors than some of the other green building programs. LEED is also one of the best known green building certification programs.
Homes built to be LEED for Homes certified do not require the use of solar panels. However, with the use of PV solar panels, this type of home can also be a net zero energy home or even a positive energy home.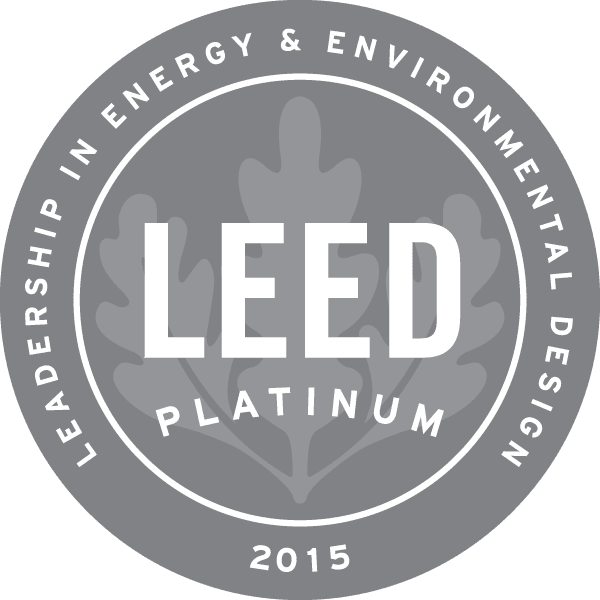 BPC Builds Award Winning LEED Homes
BPC Green Builders has built homes certified as LEED for Homes certified at all certification levels including "Certified", "Silver Certified", "Gold Certified" and "LEED Platinum Certified".
LEED homes BPC builds can also be net-zero energy homes and positive energy homes with the use of solar panels. Most of our LEED homes also qualify for other green building standards including Zero Energy Ready Homes, ENERGY STAR, Indoor airPLUS, WaterSense, and some for Passive House.
Benefits of Owning a Certified LEED Home
Owning a home certified under this program offers the owner many benefits. These are some of them.
Exceptionally energy efficient
High performance
Low to no net energy costs
Healthy indoor environments
Exceptional indoor air quality
Comfortable and consistent temperature and humidity
Sustainably built
Built to be durable and low maintenance
Lower cost of homeownership
Helps mitigate climate change
Environmentally friendly in many ways
Demonstrates your commitment to the environment
Prestigious Green Certification
Resale appeal and value
LEED Certification Levels for Homes
A home that is LEED-certified can be certified under one of these 4 levels certifications. There are points awarded for each of the optional green elements met. To be certified as a LEED home at least 40 points must be earned. To be a LEED Platinum-certified home, at least 80 points must be earned. Homes must be evaluated and verified by a certified third party rater to earn certification.
BPC has built homes that meet every one of these certifications.
LEED for Homes Certified (40-49 points)
LEED for Homes Silver Certified (50-59 points)
LEED for Homes Gold Certified (60-79 points)
LEED for Homes Platinum Certified (80+ points)
Certification Areas of Focus
The LEED for Homes certification program has requirements for certification under these nine broad categories. Within each category, there are various required and optional elements to earn certification.
Integrative Process
Location and Transportation
Sustainable sites
Water Efficiently
Energy and Atmosphere
Materials and Resources
Indoor Environmental Quality
Innovation
Regional Priority
LEED for Homes standards include many of the requirements of other green home building standards. These typically focus on energy efficiency, climate change mitigation, high performance, indoor air quality, durability, sustainability, and efficient water management.
In addition, this certification program also has standards for site selection, access to public transit, use of certain types of building products based on source location and type of woods used, rainwater management, landscaping, avoidance of invasive plants and more.
The ROI on Homes LEED for Homes Certified
The following elements factor into the Return on Investment (ROI) of a LEED-certified home.
Cost Recovery of Initial Marginal Construction Costs
Homes that are LEED for Homes certified cost more than conventional homes of the same size and type. These are the "marginal costs" of building this type of home. These costs cover the elements of the home not found in a conventional home. Some of these elements lower the cost of homeownership such as reducing the home's energy costs and other costs. But to recover all the marginal costs of this type of home can take longer than to recover the cost of a Zero Energy Ready Home or Net Zero Energy Home. Each home will have a different cost recovery period.
Energy and Maintenance Saving Lowers the Cost of Living in a LEED Home
Most new LEED homes BPC builds are also Near Zero or Net Zero Energy Homes and they are built to be more durable and require less repair, replacement, and maintenance costs. In BPC's service area, this will amount to many thousands of dollars of savings each year. At first, this savings goes to recover the marginal costs of construction. When that is recovered, the money saved on those expenses is part of your home's ROI.
Resale Value
It is impossible to predict the future resale value of any home. But currently, energy-efficient green homes have resale values of between 2% and 12% more than comparable non-green homes across the nation. A recent survey indicated that in the New York City area, energy-efficient green homes with solar panels have a resale value of 5.4% more than comparable non-green homes. While you can't predict what your home will sell for you can predict that an energy-efficient green home will sell for more than one that is not.
Salability
Resale value is one part of your ROI when you sell your home in the future. But salability or curb appeal helps determine how fast your home will sell compared to other homes. With energy costs trending up over time and the effects of climate change becoming more obvious, energy-efficient green homes will be more desirable homes.
LEED for Home certification is prestigious and makes your home that much more saleable.
BPC's Staff are Proven, Nationally Recognized, LEED for Homes Professionals
BPC staff members have extensive training, experience, and certifications for building custom green homes that qualify for, and earn LEED for Homes certification. BPC and BPC's homes have also won regional and national awards and recognition.
If you live in BPC's service area and are thinking of building a LEED-certified home, or any type of green home, BPC Green Builders is an excellent choice.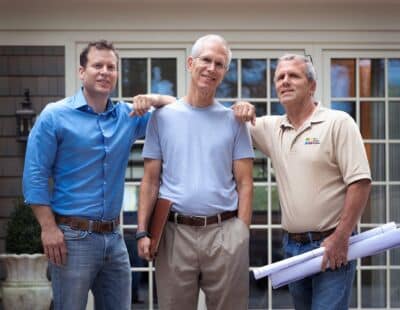 Some of our LEED for Homes Projects
Taft School Faculty Home
2021-04-28T13:39:26-04:00
Hudson Valley Colonial
2020-02-13T18:15:27-05:00
Single-Gable Classic
2019-10-10T10:47:57-04:00
Reimagined Cape
2019-05-09T13:29:35-04:00
Green Contemporary Home on the Sound
2020-06-15T14:37:58-04:00
Candlewood Mountaintop Contemporary
2020-06-15T14:39:11-04:00
A Taste of the Adirondacks
2020-01-08T18:18:01-05:00