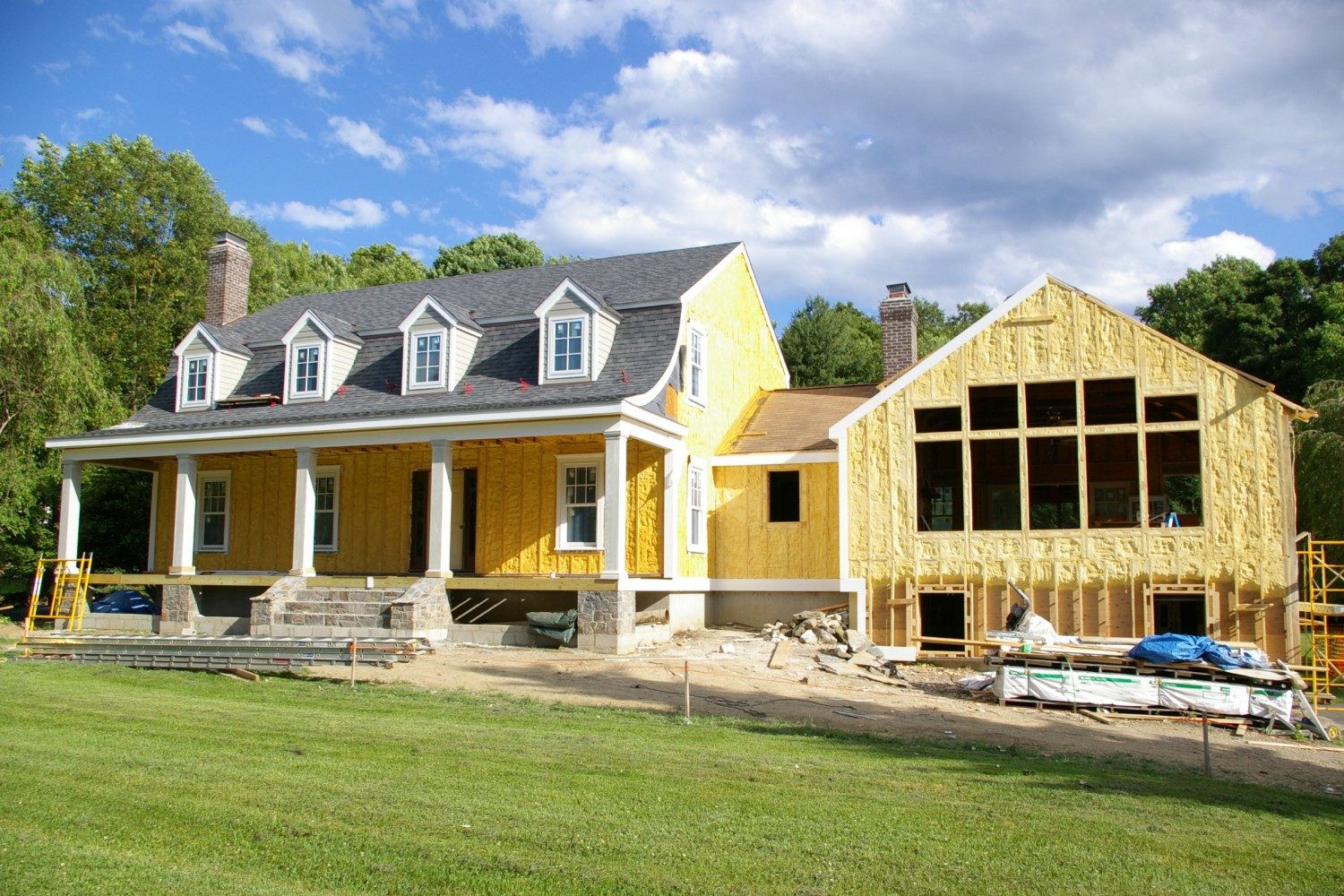 When building a custom green new home, there are many different kinds of green home certification standards that you can build to. Some of these include:
ENERGY STAR

Zero Energy Ready Homes

LEED

Passive House
Passive House is one of the more well-known green home standards. In addition to other green building standards, BPC Green Builders is a Passive House contractor that can help build your home to meet Passive House's stringent standards in energy efficiency. But what are Passive Houses and how are they built differently from other green homes?
What Is a Passive House?
A Passive House is a type of building that's designed to be incredibly energy efficient. It's built to use minimal energy for heating and cooling, making it a sustainable and eco-friendly option for homeowners.
The concept of passive house originated in Germany in the 1990s (this is why you'll sometimes see it called Passivhaus), and since then, it has gained popularity all over the world. The term "passive" refers to the fact that these homes don't rely on active heating or cooling systems, but rather on passive strategies to maintain a comfortable indoor temperature throughout the year.
How Do Passive Houses Save Energy?
1. Insulation
Passive Houses have much higher levels of insulation than traditional homes. This extra insulation helps a home minimize heat loss and gain, which in turn requires far less heating and cooling than a regular house would.
2. Airtight construction
Passive Houses are designed to be as airtight as possible. The building envelope is sealed with special tapes and membranes, and windows and doors are fitted with airtight gaskets.
3. High-performance windows
Passive Houses have super high-efficiency windows with low-emissivity coatings—often either double or triple glazing. These windows help to keep heat indoors during the winter and out during the summer. They also reduce the amount of noise that enters the building, making Passive Houses quieter.
4. Ventilation
Passive Houses use a mechanical ventilation system to provide fresh air to the occupants. This system is designed to recover heat from the exhaust air and transfer it to the incoming air. This helps to reduce energy loss while keeping indoor air quality high.
5. Passive solar heating
Passive Houses are designed to take advantage of solar energy. The orientation of the building, the size and placement of windows, and the use of shading devices all maximize the amount of heat that enters the building during the winter. The more passive solar heating a home can take advantage of, the less it will need to rely on a heating system.
Build Your Connecticut or New York Passive House with BPC
BPC Green Builders is one of the only green home builders in Western Connecticut and nearby New York State with the expertise and training to build a Passive House. Our staff includes PHIUS and PHI certified Passive House professionals, and BPC built the first PHIUS Certified Passive House in Connecticut! Visit our gallery to see some examples of Passive Houses we've built.
Learn more from our award-winning team about not just Passive Houses but all types of high-performance home building. Is building a Passive House worth it for you? We'll walk you through the different green home standards and work with you to understand what you're trying to achieve with your new home to find the perfect fit.
Interested in building a new Passive House with BPC? Call (475) 251-4680 or contact us to learn more.