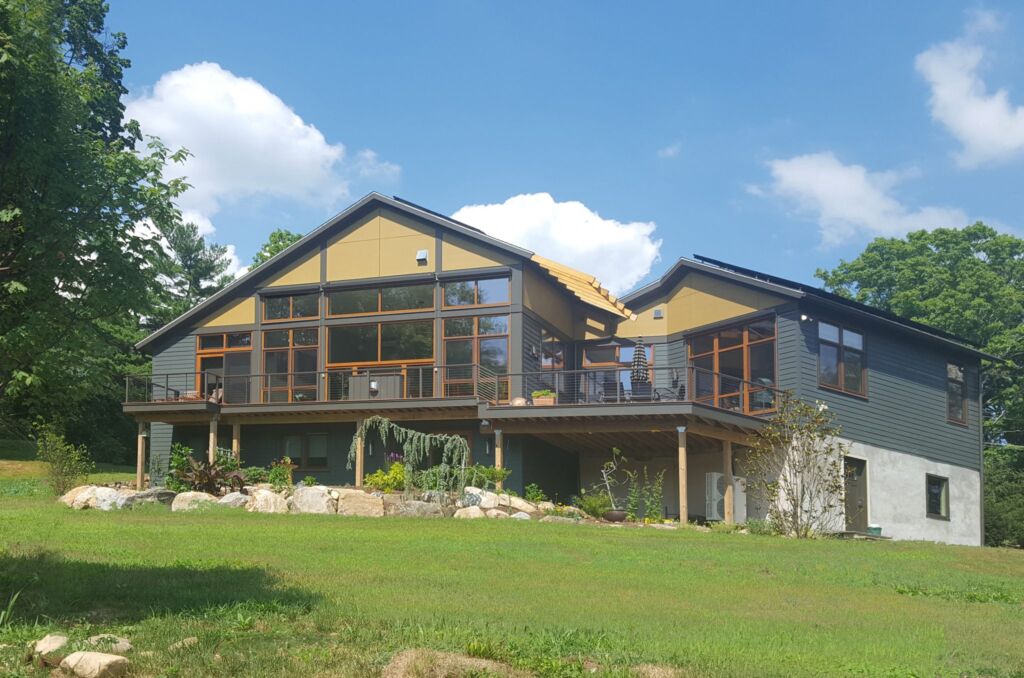 Passive Housing Trend Gaining Momentum in Fairfield County
The article below is about a BPC Green Builders Net Zero Energy home built in Ridgefield, Connecticut. The article's title suggests this home is a Passive House but it is not a certified Passive House. The home does use some Passive House design and construction approaches needed for Passive House Certification. It is a certified Zero Energy Ready Home and because it has solar panels giving it HERS score of 0 or less, it is by definition a Net Zero Energy home.
Westfair Online, October 2016
Energy-saving passive housing, something of a "bubbling under" trend to many, seems to be gathering momentum, including in Fairfield County where a pair of developers are rolling out the concept to both residential and commercial customers. (…)
Read the full article on Westfair Online (requires subscription)…
Reprinted with the permission.