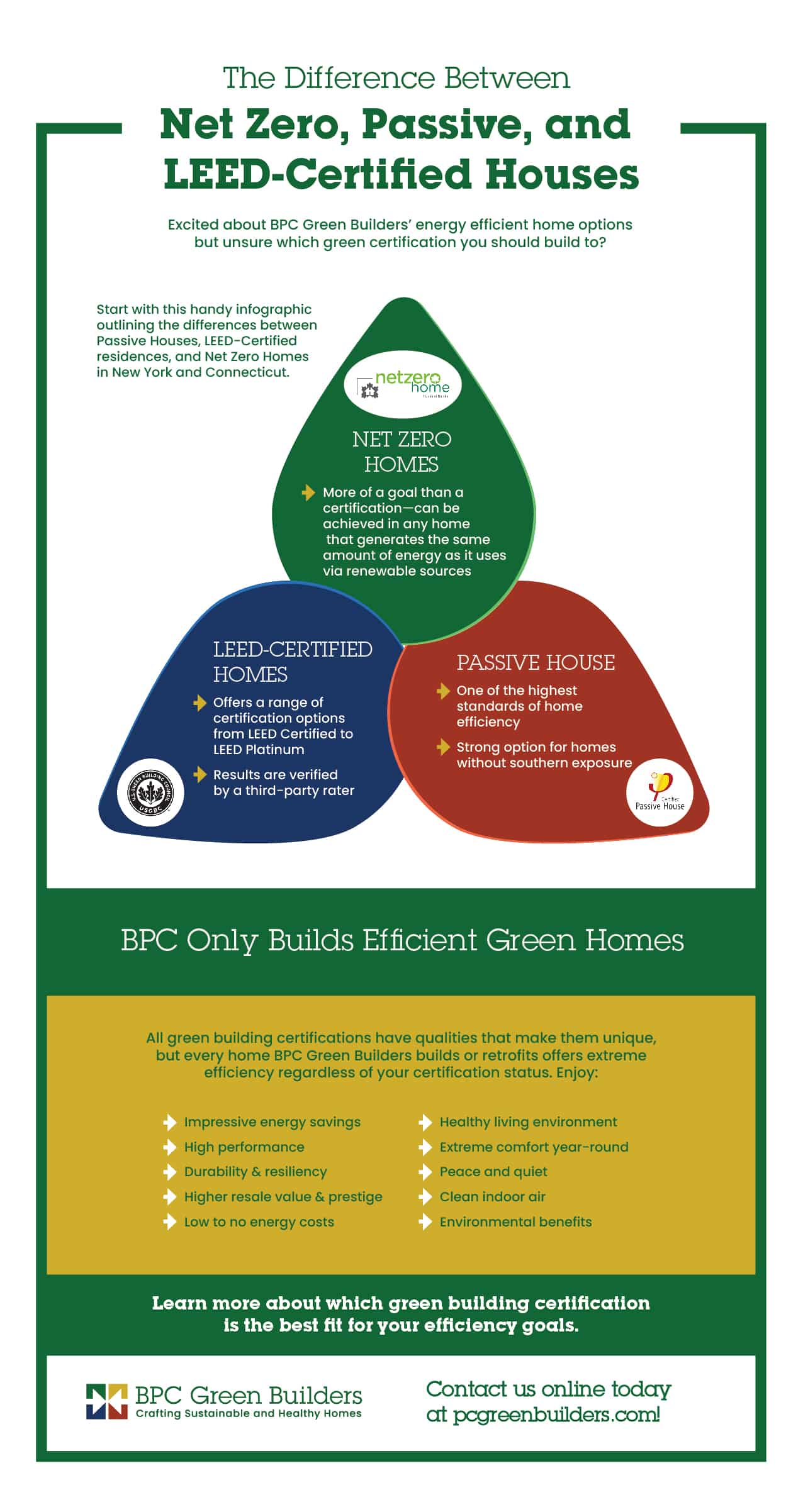 Excited about BPC Green Builders' energy efficient home options but unsure which green certification you should build to?
Start with this handy infographic outlining the differences between Passive Houses, LEED-Certified residences, and Net Zero Homes in New York and Connecticut.
Offers a range of certification options from LEED Certified to LEED Platinum

Results are verified by a third-party rater
More of a goal than a certification—can be achieved in any home that generates the same amount of energy as it uses via renewable sources
One of the highest standards of home efficiency

Strong option for homes without southern exposure
BPC Only Builds Efficient Green Homes
All green building certifications have qualities that make them unique, but every home BPC Green Builders builds or retrofits offers extreme efficiency regardless of your certification status. Enjoy:

Impressive energy savings

High performance

Durability & resiliency

Higher resale value & prestige

Low to no energy costs

Healthy living environment

Extreme comfort year-round

Peace and quiet

Clean indoor air

Environmental benefits



Learn more about which green building certification is the best fit for your efficiency goals. Call (203) 563-9909 or contact us online today!