Green Building Standards and Certifications for Homes
BPC Green Builders builds homes that meet or exceed the green building certification standards you decide are best for you. We are always happy to help you select the green building standards that align with your priorities for building a green home.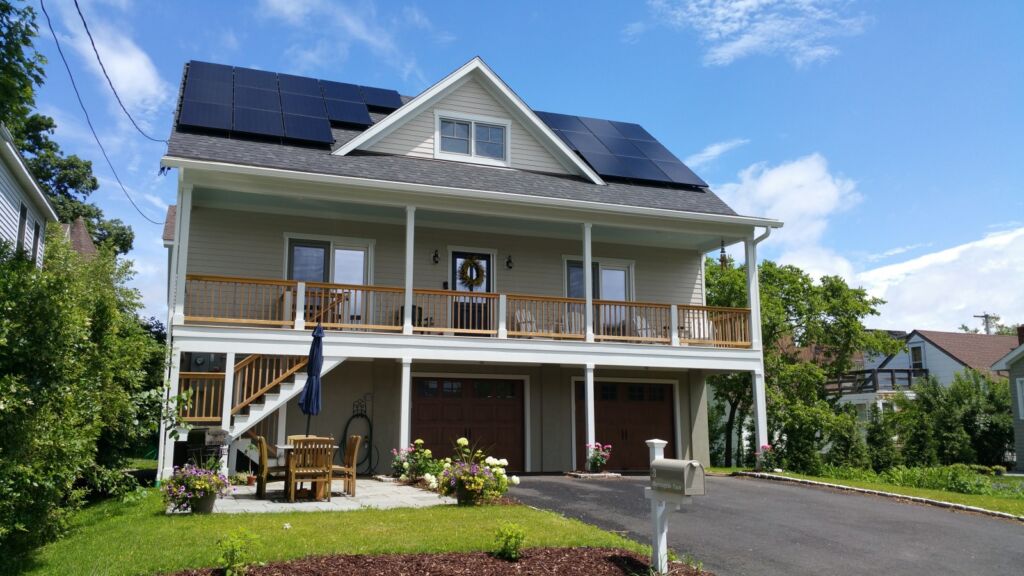 ALL BPC Homes Built Today Meet or Exceed at Least Three Green Certification Standards
Every Home BPC Builds today meets the US Department of Energy's Zero Energy Ready Home (ZERH) certification standard. The ZERH standard requires the certified home also meet the certification requirements for the EPA ENERGY STAR for Homes and the EPA Indoor airPLUS programs.
Many BPC homes built today also meet other green building standards and certifications as well as the three above.
Green Building Standards and Certifications
EPA ENERGY STAR Certification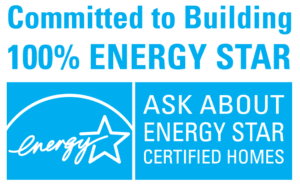 ENERGY STAR is a voluntary program developed by the U.S. Environmental Protection Agency (EPA) to promote energy efficiency for businesses and consumers. ENERGY STAR has sets of standards for certifying appliances, homes, commercial buildings, and industrial facilities. ENERGY STAR is now a basic Green Building Standard but not the highest.
One of the requirements for a house to earn the ENERGY STAR label is that it must pass inspection based on separate checklists. These checklists include building science practices focused on thermal insulation, heating, air conditioning, ventilation, and water management.
Every home built or renovated by BPC Green Builders meets or exceeds ENERGY STAR certification standards.
See photos of ENERGY STAR homes by BPC
EPA Indoor airPlus Qualified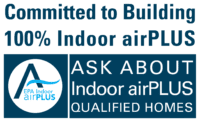 An EPA standard, the agency defines Indoor airPLUS is a voluntary partnership and labeling program that helps new home builders improve the quality of indoor air by requiring construction practices and product specifications that minimize exposure to airborne pollutants and contaminants.
Clean air is essential for everyone's health, but it can be especially important to those that have chronic respiratory conditions.
All homes BPC builds today meets or exceeds Indoor airPlus Qualified Homes standards.
EPA WaterSense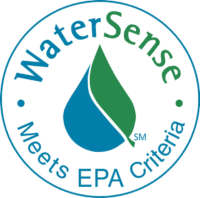 WaterSense is a US EPA certification for products and homes that follow established EPA standards for water efficiency and use.
The WaterSense standard is critical to use in areas such as the South West, where clean drinkable water is always in short supply. It is a standard that also helps reduce the demand for treatment of water before and after use. Reducing demand for pre and post-use water treatment the need for water treatment plants and their costs are also reduced.
Meeting EPA WaterSense or similar water-related standards are required for some green building certifications.
Zero Energy Ready Home was previously called DOE Challenge Home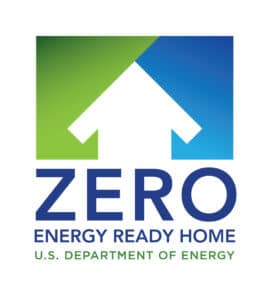 The U.S. Department of Energy (DOE) established and manages certifications for green homes called Zero Energy Ready Home (ZERH). The Zero Energy Ready Home certification is the most rigorous US government green home standard. ZERH requires the home also meets the US EPA ENERGY STAR home and Indoor airPLUS certification standards, which are incorporated into the ZERH program.
The goals of this program include the home having the potential for the house to generate as much energy as it uses, if not more if the home adds a modest size PV solar panel system or other clean energy generation system. A ZERH need not have energy generation equipment installed at the time of construction, but must be prewired to make adding such a system easier.
Zero Energy Ready Home certification requirements also include energy-efficiency, indoor air quality, advanced construction methods, quality, durability, and other benchmarks.
To be a certified Zero Energy Ready Home, the home must be no less than 40-50% more energy-efficient, without solar panels factored in, than a typical new home of the same size. With solar panels, ZERH's use even less net energy.
All homes now built by BPC meet or exceed Zero Energy Ready Home certification standards
Learn more about Certified Zero Energy Ready Homes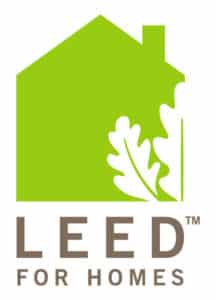 LEED (Leadership in Energy & Environmental Design) is a certification program offered by the US Green Building Council that establishes criteria for all aspects of a home's design and construction that contribute to its sustainability. The program includes plan review, an extensive verification process, and 3rd party inspections. During the certification process, a project will earn points based on which prerequisites it meets. The number of points determines the level of a project's LEED certification. The four levels are LEED for Homes:
LEED Certified
LEED for Homes Silver Certified
LEED for Homes Gold Certified
LEED for Homes Platinum Certified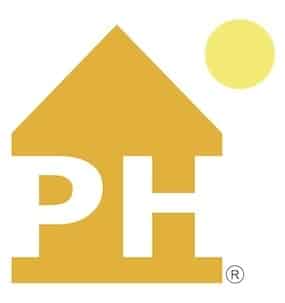 Passive House is a certification standard for homes that are extremely energy efficient even without solar panels and which make maximum use of passive solar heating and passive cooling approaches. The energy use of these homes is the lowest of all major green home certification programs when the homes do not generate any of their energy, such as with solar panels. Passive House homes require the least number of solar panels or other clean energy generation systems of any green standard to achieve zero energy use.
In the US, two different organizations have set up standards for Passive House certification. BPC uses the Passive House Institute of the US (PHIUS) certification standards for the homes BPC builds. In Europe, where the concept of passive homes was initially developed, the type of home is called Passivhaus. Passivhaus certification and standards are created and managed by the Passive House Institute (Passivhaus Institut) in Europe.
BPC has built several PHIUS certified Passive House homes, as well as other homes that are built to the Passive House standard, but the owners did not wish to have them certified.
Learn more about Certified Passive House homes
The National Green Building Standard is a point-based residential green building certification program that has been adopted by the National Association of Home Builders, and the American National Standards Institute (ANSI).
There are six primary areas in which homes built to this standard must meet: energy, water use, lot development, use of resources, operations and maintenance, and air quality. There are four levels of certification within this new green standard. There are also standards for single and multi-family homes.
Many of the homes BPC has built which have been certified to other green building standards would also meet the new National Green Building Standard. To date one BPC home would even qualify for the NGBS's highest Emerald level. Like many other green standards, the National Green Building Standard requires third-party verification for certification and requires documentation and a fee for certification. So, some homeowners opt to have their homes only certified under one green building standard.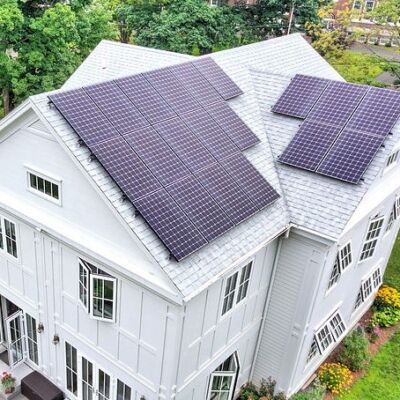 A Net Zero Energy Home also called a Zero Energy Home (ZEH) is a home that generates as much energy as it uses. With the adoption of Net-Metering, excess clean energy produced by Zero Energy Homes during the day is fed into the power grid. The homeowner typically receives a 1:1 per kWh credit for the energy they feed into the grid which is used to negate the cost of energy they pull from the power grid at night.
Adding extra clean energy generation capacity to a Net Zero Energy Home turns it into a Positive Energy Home. A Positive Energy Home generates MORE net energy than it uses and feeds the excess energy into the power grid, usually receiving additional credits or payments from the power company for the clean energy the home feeds into the grid beyond what the home uses from the grid.
While there is a Zero Energy Home certification, any home with a HERS score of 0 (zero) is a zero energy home. Any home that has a negative HERS score, such as -10, is a positive energy home.
.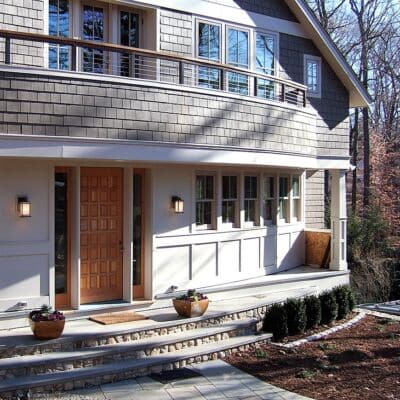 Almost all green building standards require some to many sustainability elements for certification.
Sustainability in home building covers many areas:
Energy-Efficiency
Avoiding using energy from fossil fuels and nuclear power plants
Only using clean green energy such as from solar passive, photovoltaic solar panels, wind, and small scale hydroelectric
Protection from price increases or scarcity in grid-based energy
Efficient use of water
Using building materials that are created using sustainable methods such as using Forest Stewardship Council Certified wood from properly managed forests
Using building materials and products to the extent possible that do not cause greenhouse gases or other environmental problems in their manufacturing or installation
Using local building materials that require less shipping and therefore don't increase the products carbon footprint
Using building practices that reduce or eliminate construction and manufacturing waste or pollution
Reducing to eliminating air and water pollution
Design of homes and landscaping that is friendly to the local environment and animals
Building homes that are healthy
Homes that are resilient and last longerThe higher levels of certification for programs like LEED for Homes, the National Green Building Standard, and Living Building Certification are ones that include the most focus on a broad range of sustainable building practices
American Lung Association Health House*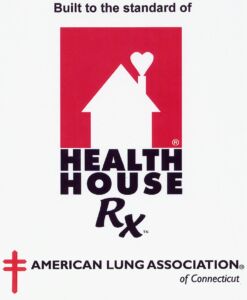 Health House is a program from the American Lung Association designed to promote and certify healthy building practices. Being an ALA program, the Health House guidelines focus primarily on the prevention of harmful airborne factors such as radon, mold, chemical fumes, smoke, and allergens.
*The Health House program is currently managed by the upper midwest division of the ALA and now only certifies only in certain midwestern states. They no longer certify homes outside of their area.
However, BPC Green Builders has the unique distinction of having built an ALA Certified Health House in Connecticut. And, BPC can still build homes that meet the Health House standards.
See photos of Health House certified homes by BPC