Working with Our Clients' Architects
BPC Green Builders Gives You Choices of Design Methods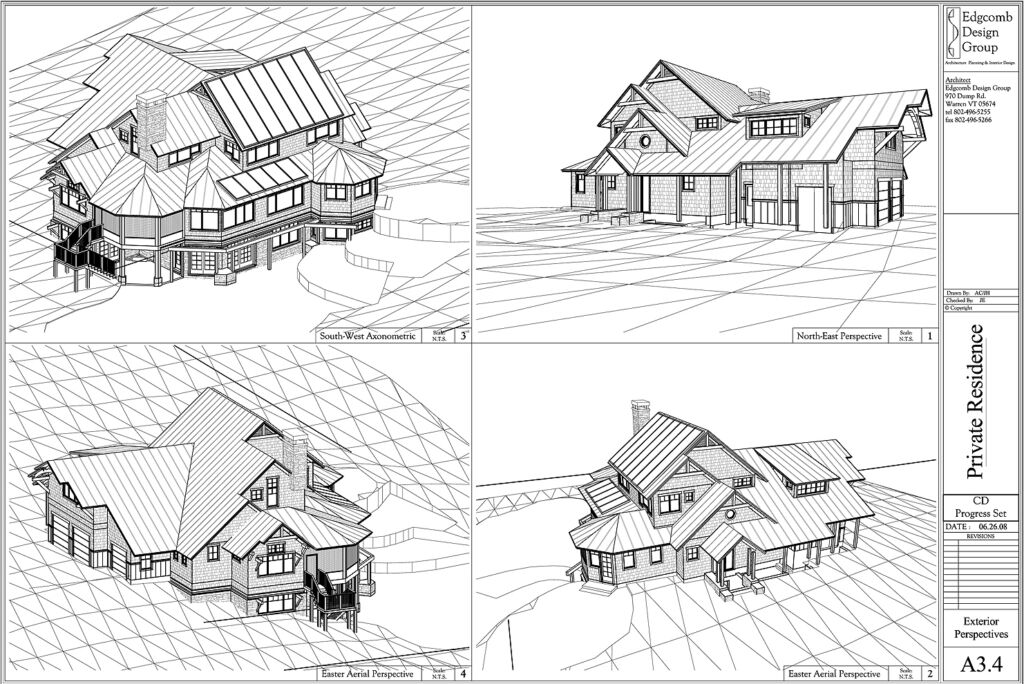 In addition to offering a complete Design-Build approach, BPC Green Builders works with architects who have been selected by our clients or who refer their clients to BPC.
When BPC works with an architect selected by our clients, these are three ways we can work. The first two approaches work well. The third method, design/bid, is one we don't recommend and we explain why.
Homeowner, Their Architect, and Builder Team Approach
In this approach, the homeowner, their architect and BPC Green Builders work together as a team from the start of the project. This is in contrast to the old traditional approach where the architect designs the project and the builder, even if picked in advance, is not called into the project until the plans are finished or close to completion.
This approach where the builder is primarily involved at the end of the design process is not generally a good way to build a conventional custom home. And, it is even less so for a green, high-performance custom home. It is a poor way to design and build a green home when the architect is trained and experienced in green building and green home design. It is totally inappropriate and unworkable if the architect is not an expert and not experienced in designing and engineering green, high-performance green homes.
The team approach BPC recommends is where BPC is involved with the project and part of the team from the very start of the project. This way we can provide our expertise to both the homeowner and architect even before design work is started. As site selection and placement of a home on the property is a factor in building green, BPC is often involved in this process as well. As part of the team, BPC provides information, guidance, support, and cost information as well as materials and system specification recommendations. This helps the design process result in a plan that will provide the most benefits and be as close to budget as possible when everything has been decided and a final cost for construction determined.
The team can be formed a few ways. Sometimes BPC is contacted first and recommends to the client architects who we believe would be good for the project. Sometimes our clients have already selected an architect. Sometimes an architect has clients and recommends them to BPC Green Builders.
Project Consultant (for select projects only)
Occasionally, BPC Green Builders will be part of a custom home or renovation team solely as a consultant to help the homeowner, architect and other builder create a home that is designed and built to green building standards. BPC does not always have the ability to consult on projects we are not also building.
Design/Bid Approach (not recommended)
The design/bid approach is one in which homeowners and their architect develop plans based on what the homeowner is looking for and often based on what the homeowner says they want to invest in their home. Then the plans are given to a few builders for competitive bids.
On the surface, this seems to be a logical and reasonable way to get the best value for your custom home building or home renovation investment. But, for many reasons, competitive bidding a custom home or major home renovation after plans are created is generally a very poor way to select a builder. Especially for a home that requires unique expertise to design, specify, engineer and build. This can lead to the kinds of horror stories you sometimes hear. Learn why design/bid is not recommended…
Thinking about building a green home?